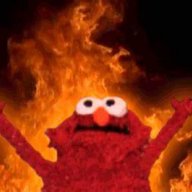 ASFN IDOL
Supporting Member
Banned from P+R
Joined

Jan 2, 2003
Posts

84,793
Reaction score

53,608
I'm guessing that a week ago, you would have had the Giants on that list.
you're guessing wrong. I even predicted we might win before Sundays game and have never been impressed by the makeup of this Giants team.
But hey... keep mischaracterizing my arguments to your hearts content. Seems to make you feel better for some reason, so glad I can help.