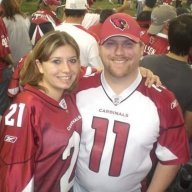 Joined

May 15, 2002
Posts

23,877
Reaction score

26,118
Location
We are the 23rd pick in round 2. It is late, but I will try and see if I can come up with 23 names for you guys. (no particular order)

QB - No
WR - No
TE - probably not.

1-Breece Hall - You have to consider his talent regardless of Conner. Not my favorite but I don't think it will be a option.
2-Bernhard Raimann - raw but talented. Might not want the project but rare talent.
3-Rasheed Walker - More talent than polish. Probably needs to kick inside but has NFL tools.
4-Logan Bruss - Big and physical interior pressence.
5-Luke Goedeke - Less gifted than Raimann. People mover.
6-Ed Ingram - NFL body and length. A bit up and down, but the good is really good.
7-Marquis Hayes - Another NFL body who is similar to Ingram. Good on the move as well as inline.
8-Sean Rhyan - Similar to Justin Pugh. Fringe OT/OG which may be a little too finesse for what we are looking for but has talent.
9-Luke Fortner - C but may have the skills to also play OG. Nice player who is smart and physical.
10-Travis Jones - NT but with some pass rush upside. I like him a lot.
11-Demarvin Leal - Best fit is probably at 3-4 DE though not where he played in college. Not a DE and not a 3-T. But good athlete.
12-Logan Hall - Another guy who didn't really play where he fits in the NFL. 3-4 DE. Really nice athlete inside who can be a problem.
13-Josh Paschal - Large EDGE player who has a nice blend of burst and power. Hard worker.
14-David Ojabo - INjury is a big concern. Talent was special before.
15-Boye Mafe - I really like him. Great athlete on the EDGE who has shown improvement every year.
16-Arnold Ebiketie - Not great vs run which may drive Vance crazy but very good rush skills.
17-Andrew Booth - Nice size and speed CB. Raw.
18-Kyler Gordon - Same as Booth.
19-Roger McCreary - Physical player who probably fits best in zone scheme.
20-Coby Bryant - Football guy and 4 year starter. Not great speed.

That is all I have that I like. Lots of front 7 guys and DBs. Might be tough to pass on them for the OL available. I wonder if the EDGE run in round 1 drops some guys and I left out some good WRs. If you want an OL, pray that they drop since a lot went in round 1. Should still be decent options on the OL in round 3 but more warts of course. Would not be shocked to see the Cardinals move from their spot either up or down. Especially if they like an OL or EDGE.