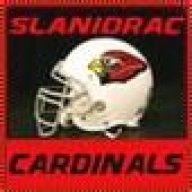 ASFN Icon
Supporting Member
Joined

Jul 11, 2002
Posts

13,861
Reaction score

11,909
Location
Before we get deep into the draft the first thing up is free agency. There are players on this team that won't be here and some I couldn't care less.

Time is running out on Kyler's rookie contract and Kingsbury future. That's why I think our off season free agents need to really be focused on offense. Of course some of the players that are potential free agents won't make it to free agency. Building this offense to where it needs to be will cause deficiencies elsewhere. Here's where I stand.

Qb. It's Kyler. I assume McCoy will be back.

RB. Seems the consensus is we want Conner back and Edmonds will want to much money. But there is no gaurantee Conner will give us a discount to stay. Ward and Eno has 20 touches between them in 2 years. Are they ready to step up? I'm going to assume Conner stays and Eno gets bumped up. The way I see it we need to add a vet as a 3rd back that won't cost much. Maybe a guy like Brandon Boldin or Phillip Lindsey.
TE. Ertz is a first down machine and it would be great having him back. I love Max but his injury makes me think he won't be the old max for a while. Our two backups suck and would like to see a guy like Mo Alie-Cox but I doubt we could afford that luxury.

O-line. This is the biggest area to finally be fixed. We need to match up against the 49ers and Rams to compete. I feel we need two guards to beef up the middle. I'd like us to get a guy like Mike Glowinski. Not spectacular but better than we have. Would be nice if Murray was our backup. Nice depth. Another guy Harry mentioned was Ben Jones. Yes he is 32 but he is a very good center should Hudson go down but would also be a very good guard. Now we have beef and depth.

WR. Adams, Williams, Robinson? Not going to happen. IMHO, goodbye Kirk and Green. I like Cedric Wilson. He's been playing behind Cooper and Lamb and the Cowboys have Gallup. I don't think he would break the bank. He's taller and fast and a perfect compliment to Hopkins. 45 catches, 600 yards and 6 td's in a limited role. Would be lethal in crossing patterns if we ever decide to throw them. I wouldn't mind taking a chance on a guy like DJ Chark. He is coming off an ankle injury but if healthy he had over a 1000 yards and might be open to a 1year prove it He's big and he and Wilson would add speed and yac. If not Chark there are other vets that will be available. Sprinkle in Moore and Westley and I think the Wr room would be vastly improved.

I'd love to hear your ideas to build this offense to match up with the Rams and 49ers.

Call me me crazy. Tell me this isn't feasible. I've got thick skin, lol.

Better than talking about things that aren't going to happen like Keim and/or Kingsbury getting fired.

FIRE AWAY GIRLS AND BOYS!