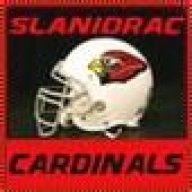 ASFN Icon
Supporting Member
Joined

Jul 11, 2002
Posts

14,207
Reaction score

12,786
Location
I know we can't believe everything we read but there was a story on Facebook that suggested Kyler was benched more based on performance rather than the hamstring issue.
Of course we will probably never find out if this is/was true because this organization and head coach wouldn't dare do anything to hurt Kyler's feelings.
I would up my respect for this staff if indeed Kyler was told to sit and watch a game.
I'm sure Kyler had a hammy issue but was it enough of an issue to not be able to play? Was this staff worried that the Rams would put too much pressure on him and put further strain on his hammy?
Maybe Harry can do a little digging on this rumor.