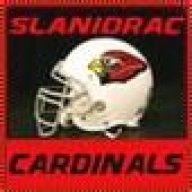 Registered User
Supporting Member
Joined

Jul 11, 2002
Posts

11,009
Reaction score

6,641
Location
How often do you think kk provides time for the FG unit to practice kick coverage? Likely zero bc no one in their right mind contemplates attempting a 68 yard FG.
If the players weren't aware of what could happen they wouldn't of ran downfield.
Not saying they work on it a ton but technically any fg attempt from 50 yds or more leaves the possibility of a return.
Before you say Prater won't leave a 50 yd kick short, it could always be partially block.
The execution of the kicking team is what failed. Rodgers should catch some of the heat.