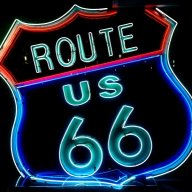 Registered User
Supporting Member
Joined

Oct 19, 2003
Posts

75,598
Reaction score

20,144
Discussing Deandre Ayton as a player seems to be a common topic throughout many threads.
I thought maybe having a thread to discuss his progress and expectations might help where everyone can add their thoughts.
In the linked article below, James Jones is interviewed on the Burns and Gambo show at Arizona Sports.
In the podcast at about the 3:50 mark Jones evaluates the play of Ayton. He describes his play as "uneven"
He indicates what he needs to improve is repetition and coaching.
From Arizona Sports:
"It's reps. It's just reps, and coaching," Jones said. "More reps practicing, working in that area, working in that box, as we call it. Just harping on it. Like everything we do: You have to drill it, you have to talk about how we play, how we wanna play, how we need to play to win games.
"And for us to go to the next level, we need him to continue to grow in that area. So there's no magic pill, there's no magic button you press. It just comes with hard coaching and repetition."
https://arizonasports.com/story/2506488/suns-gm-deandre-aytons-play-has-been-uneven-to-start-season/