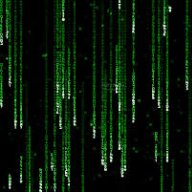 Father smelt of elderberries!
Supporting Member
Joined

Jan 27, 2005
Posts

24,887
Reaction score

4,354
Location
That's better than the "watch the game bro" stuff.

His play was utterly frustrating to watch tonight despite admittedly decent defense

It is hard to credit decent defense to a guy who multiple times just didn't box out.

If Ayton had this game he would be excoriated
What game were you watching? Seriously, Crowder was huge for us. Not just for defense but the toughness he brought. He made very physical statements that the Suns were not going to be pushed around. Sure, he shot horribly but this is a night where we didn't need him to be on. Seems to me you are nitpicking a handful of times he didn't do something.
Show me one person on the team who didn't do "something" a handful of times during this game. Bottom line is the vast majority of our toughness persona comes from Crowder. Despite his shooting woes Crowder was anything but frustrating to watch on the other end. My biggest frustration came from a couple of those really bad 3's he took. He does that at least a couple times a game though. Actually...that is typical for him.
This is basically the equivalent of people complaining about Ayton not boxing out and dropping a few easy passes despite having a historical run for a big man these playoffs. I mean really?!?
Last edited: