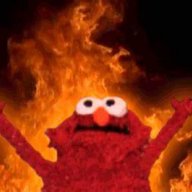 ASFN IDOL
Supporting Member
Joined

Jan 2, 2003
Posts

84,642
Reaction score

53,141
Thought there was so much DC news lately that maybe I'd make one thread to keep track of the new universe Gunn seems intent on making.
Maybe we can post all rumors and castings here so we can put the pieces together on one thread.
I'll go first… apparently Jason Mamoa is done playing Aquaman… but is now going to possibly play… Lobo?!
That won't be kinda confusing at all…
The future of DC Studios is unknown and up in the air, but according to a report from The Hollywood Reporter, actor Jason Momoa's future in the DCU might feature a lot of change. In an extensive report from THR, the future of the DC Universe is said to remain in flux, with new co-CEOs […] The...
www.yahoo.com