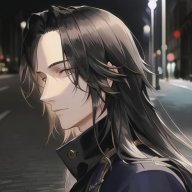 Chief Brah Officer
Moderator
Joined

Jan 5, 2019
Posts

5,423
Reaction score

7,527
Location
All of this is pretty fascinating.

And for whatever handwringing there is for Cavill, his OG Superman movie made less than Iron Man (which was UNTHINKABLE at that point), his sequel follow up Batman v. Superman was reviled and despite a big opening paled in comparison box office to Civil War and Justice League was a total abomination on screen and at the box office. And according to the numbers from HBOMAX only loyal die hards watched the Snyder Cut (which was admittedly much better than the movie that came out).

In other words, Cavill wasn't exactly lighting up the screens as Superman and had barely been part of the franchise outside a third act resurrection in Justice League since 2016. By the time a new Superman movie comes out, it will be 2024 at the earliest, so almost a decade since Cavill really made any impact in theaters.

And please spare me some "But the Black Adam credits sequence!" no one gives a crap about what happened in Black Adam. That movie blew away like a fart in the wind.
I put this more on Snyder than Cavill. I'd love to see a good Superman movie with Henry in it and not the trash movies that Snyder made. None of those movies were any good. I know I'm not alone in that desire either.