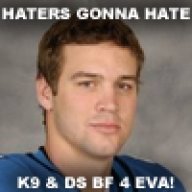 Joined

Apr 30, 2003
Posts

30,484
Reaction score

4,846
Been reading a lot of Dumas lately, and couple that with the funniest post I read this week from our member cheesebeef brought me to this idea of how to write up an offseason breakdown.
The main story for us Cardinals fans, post lockout, has to be the front office. All the player acquisitions are nice, and seeing the players back at camp is great, but the focus has to start out with the front office.
Our Cardinals organization is Edmond Dantes from he book the Count of Monte Cristo (good book, and if you read it, get a good translation). Why ? Not really for any symbolic reason more than in 2008 the Cardinals were on top of the world, and three years later they find themselves in the Château d'If. The prison in the story of Monte Cristo. The Cardinals finally make their breakthrough in 2008, and seem poised to be a consistent contender, and "poof" it was all over all gone. Back to same ol' Cardinals football, with the same ol' disappointments.
While in the prison cell that was last season, there had to be a time where it was put up or shut up for this organization. But, the madness that is trusting this organization does not let a fan be calmed by, "We are going to fix this". Cause in the past, that has been said and not done.
But I digress, by way of the amazing amount of moves made in the last week this organization wants out of prison. It wants what it lost from 2008. I believe the Cardinals are on the right track but they need to get out of the Château d'If. And this is where the story comes in, between now and the beginning of the season there are a whole lotta
IF's
that need to pan out, before this team shows it will win.
As Cheesebeef said, "I wonder how many times "IF" has been typed over the last few days."
Damn right, and there is going to be about fifty more of them in this breakdown.
Thus my offseason breakdown from the Château d' If.
As always, have fun, I apologize for grammar and spelling, and please rip this to shreds with debate, and "What the heck are you talking about posts".
Front Office:
What the Cardinals front office has done this offseason, regardless of what happens, is impressive. I know as a fan I have never seen this before. It is encouraging to say the least. They don't need to be this active every offseason, and I prefer their quieter offseason, but this offseason they needed to be aggressive, and they were. Hence, it is good to know the front office can do what it did this offseason, need be. In concerning the front offices ability to get things done I was very wrong in my opinion of this organization a week ago, and am very happy to be so wrong.
Very impressive offseason by the front office.
Disclaimer:
I usually do a huge thing with the Cardinals offseason, but given the craziness of this offseason, you get the 2-bit version for this year.
Coaching:
Ready to start IF's ?
All these moves are great for the Cardinals:
1.
IF
Whiz actually runs an offense tailor'ed to this players. Are we running ? Are we passing ? Whiz has all the players that HE has chosen. Time for Whiz to put up or shut up, IMO. You have all your pieces, now make them work.
2.
IF
Russ Grimm is really a OL guru. We will breakdown positions later, but while there is no "top of the food chain" offensive lineman on our team, this is as solid a group as I have seen in AZ. I could do without Grimm after this season if he again fails to produce a solid offensive line. ESPECIALLY in the run game. It has been too long waiting for a run game from an ex-Hog.
3.
IF
Miller can call a game as an OC. Just like Davis on defense last year, a coach can really make or break us. Miller scares me.
4.
IF
Horton is as good as his haircut makes him out to be. Horton is in his first year, but Whiz, and company got him exactly the players he wants for this defense. Again, there are some IF's but Horton has some talent to play with.
Out of all the positions, and subjects, I am playing a lot of pressure, and responsibility on this group of coaches. We don't need a second coming of Denny Green, where the roster is there, but the coach can't bring it all together, and make it work.
The shine of Whiz has grown dull, and I believe he should feel a lot of heat if things go "poor" this season (see the end of this post for "poor" season)
Quarterback:
Kevin Kolb - (6)
John Skelton - (3)
Richard Bartel - (1)
Max Hall - (1)
So, free agency is "over", or almost over. These are our QB's. Of course, Kevin Kolb is the big story here. He is the second biggest IF in this breakdown. The Cardinals are good enough to be a playoff team, in this division at least, IF Kolb can handle the job.
The Cardinals weak spot is evaluation of the QB position. The history of this team with Whiz at the helm dictates that, but to be fair, this is finally his list of guys. I can sit here and say Kolb has all the tools, and say all the little tidbits we have heard about him, but we all know that the answer to this question will be answered on the field. Kolb is the starter, he is the guy, and there is no question about it. In my opinion, he just has to be solid. A solid QB will make this team competitive. After debating QB's for 5 months, this move was no more of a risk/reward as any other. So, we will see IF Kolb is the guy.
After Kolb, you have Skelton, Bartel, and Hall. Hopefully Hall is cut, the kid can't grip a NFL football, thus can't play in the NFL. Bartel as a 3rd QB is fine with me, but I would have rather had Tyler Thigpen
. As for Skelton, I could not be happier with our back up QB. I still like this kid, and think he has a lot of promise in this league. Yes, accuracy is a concern, but he competes, has a good arm, and hates the Cowboys. That is good enough for me.
IF
Kevin Kolb can be a solid/above average starter or better at QB the Cardinals will be competitive to win the Division
We will keep 3 QB's with Hall being the odd man out, and Hall better not show up on the PS.
Running Back:
Chris Wells - (3)
Ryan Williams - (4)
LaRod Stephens-Howling - (1)
William Powell - (?)
The surprise here was the trading of Tim Hightower. Let's get some perspective on that. Hightower is a good back, not great, and has fumbling issues. His fumbles are like Jake Plummer turnovers, not only are they turnovers but back breaking turnovers. The confidence in Hightower was shot, so time for him to go. I would not have wanted to see a big money contract give to him.
So, we are left with Chris Wells, who is practically given the starting role. A lot of talk, and claims about how good this guy is have been stated in the past. It is time for this fumbling, of-injured, and to easy to tackle running back to realize he is in the NFL, and start playing like it, or he will be out the door just like Hightower.
Ryan Williams - draft pick. Looks good, but we will see.
My focuse is on LaRod Stephens-Howlings. The guy can be a game breaker. He makes big plays. If moving Hightower means more LSH in the offense then I am happy about it. LSH is a "less is more" type player were with a few touches per game he can be effective. Not to mention he is a weapon on KR.
There is not too much left to do for the Cardinals this offseason, but an NFL team usually has 4 RB's. So, a 4ht RB needs to be found. All I know about William Powell is that he is a special teams guy. We might bring in Alfonso Smith again as well. Both, are fine options.
IF
Wells turns things around, or IF Ryan Williams turns into a NFL caliber running back we may actually see a running game in AZ for the first time in years.
Wells, Williams, and LSH are making the team. Yet, the 4th RB position is one of the few spots open on this squad right now. Not sure who is going to fill that position.
Fullback:
Anthony Sherman - (4)
Reagan Maui'a - (2)
Charles Ali - (F)
I have seen all I need of Reagan Maui'a. I cannot wait to see what Sherman is capable of doing. There is a small chance that Sherman and Maui'a will be kept on this team. But, IMO, you just go with Sherman as the FB. The back up could easily be a 4th TE, or some RB/FB hybrid.
IF
Sherman pans out, we will be fine at fullback this year.
I believe Sherman makes the cut, and the Cardinals use 1 natural FB on their roster.
Wide Receiver:
Larry Fitzgerald - (1)
[Braylon Edwards] <--- if signed
Andre Roberts - (3)
Chansi Stuckey - (2)
Early Doucet - (1)
Stephen Williams - (1)
DeMarco Sampson - (4)
Isaiah Williams - (1)
Daiveun Curry-Chapman - (?)
Max Komar - (1)
Sean Jeffcoat - (?)
Aaron Nichols - (?)
At wide receiver is where I want the Cardinals to do a little more this offseason. I am not a huge fan of Braylon Edwards, but he is a very solid #2 WR, and played in that role pretty well last year for the Jets. More importantly I don't see Stuckey, Roberts or Doucet as a #2 WR in the NFL. Roberts is still young, and may develop into that guy, but last year he barely made it through the first 1/2 of the season. I think that tell you he is slow to adjust to new settings. Keep him at #3/#4 let him develop.
Just by adding Edwards a couple things are going to happen, IMO. Stuckey will be our #3/#4 guy along with Roberts. It will allow Roberts to return punts (hopefully better than last year), not put our #2 WR as the dangerous punt returner. Finally I think Doucet has to play special teams this year or he will be cut. Regardless, of Doucet's potential, he is made of glass and has done very little to justify him as a non-special teams playing WR.
Finally, Larry Fitzgerald. I expect a good season out of Larry, last year of the contact, no QB last year, hurt last year, and frustrated at seasons end. Look for a comeback year from the face of the franchise.
IF
the Cardinals sign Braylon Edwards or a #2 WR, we will have a good and more importantly balanced WR core.
Fitz, [Edwards], Stucky, Roberts are all a lock for this roster. The biggest question is what will happen to Doucet, and if not him at the #5 position then who ?
Tight End:
Todd Heap - (2)
Jeff King - (3)
Rob Housler - (4)
Jim Dray - (3)
Steven Spach - (1)
Stephen Skelton - (?)
YEEE HAW! Wow. Is that..... is that a TE core there ? An NFL TE core ? Finally, tight ends in AZ. It seems like it ...... well forever. This position went from one of the weakest on the Cardinals to one of the strongest, IMO.
I don't care how old and beat up Todd Heap is. He is the best tight end we have had in AZ maybe ever, and he hasn't played a snap. Heap is a solid blocker and there is no doubt he can catch the ball.
Haters are gonna hate. To all you Jeff King haters, I am telling you this guy is the missing piece. Yeah, Heap is a good all around TE, but this team has needed a good blocking TE. They got him. King is one of the best in the league as a blocker.
Heap and King make Rob Housler our new toy. No need to rush him out onto the field. The Cardinals can put Housler in for optimal situations and let him grow out there. When Heap retires in 2 years, Housler will be ready to be the main pass catcher IF he works out.
IF
Heap stays healthy we have the best tight end in AZ....probably ever.
We will keep Heap, King, and Housler. I would look for Dray or Skelton on the PS, or even Dray as a TE/FB on the roster as well as PS.
Offensive Line:
OT:
Levi Brown - (1)
Brandon Keith - (1)
Jeremy Bridges - (2)
Cliff Louis - (F)
Eric Mensik - (?)
D'Anthony Batiste - (1)
Jason Speredon - (?)
D.J. Young - (?)
OG
Daryn Colledge - (5)
Rex Hadnot - (2)
Floyd Womack - (?)
Deuce Lutui - (1)
Tom Pestock - (F)
Brad Thorson - (?)
Greg Niland - (?)
Jake Vermiglio - (?)
OC
Lyle Sendlein - (5)
Ben Claxton - (1)
Kris O'Dowd - (?)
This is the condensed version so I will look at the line as a whole. I would not want to be a UDFA this year. Not in the least. The Cardinals signed offensive linemen in free agency like there was ZERO shot of a UDFA making the roster, and I am happy to see it.
The biggest concern are our very (to suger coat it) average OT's. Levi Brown and Brandon Keith need to improve. At least with Keith you can talk about potential still, and hope for his game in the future. Brown is what he is at this point in his career and that is a very very average LT. The one place I am happy with our OT's is depth. Jeremy Bridges is a very good backup, IMO. I don't shudder to see him out there, and would like him to get a fair shot at starting. If he can beat one of the starters out, then put him out there. I have seen him play well in the past, so why not ? Regardless, while the overall skill level is not optimal, the depth at the position is.
Right now guard is completely wait and see. Between Hadnot, Colledge, Womack, and Jabba the Duece we should be able to find two guards that can create a running game. With Duece Lutui coming back we have created a log jam at OG. That is fine. I say let them fight it out. If Hadnot doesn't start at guard keep him on the final 53 as "the backup center"
Center......sigh. Lyle Sendlein is our center for the next 5 years. I am going to try to have a clean slate with this guy, but I have never been a fan of the guy. There is something wrong with him, size, snapping the ball, etc. But, it is what it is. I hope that Hadnot is kept around to back him up this year, and that Ben Claxton the human roster place holder, and inactive on game day streak monster is finally cut.
IF
the Cardinals can create, at worst a solid line, we will be contenders, but that is if the OT play well, if the guards pan out, if our center improves, and if our HOF coach can get them "gelled" quickly.
The Cardinals will keep a veteran group of offensive linemen this year: Brown Keith, Bridges, Colledge, Womack, Lutui, Hadnot, and Sendlein. Any other OLinemen better hope for the practice squad.
Defensive Line:
NT:
Dan Williams - (4)
____________
Ricky Lumpkin - (?)
DE:
Calais Campbell - (1)
Darnell Dockett - (5)
Vonnie Holliday - (1)
Nick Eason - (2)
David Carter - (4)
Ronald Talley - (F)
Darnell Dockett - (5)
Jeremy Navarre - (F)
First things first, the Cardinals need a back up NT. They just need "a body" a guy that might be inactive need be, or play a whopping 8 snaps a game or around there. The more I think about it, just sign Chris Hoke and be done with it.
As for Dan Williams, he looked improved at the end of this year, and see no reason why he should not continue to improve.
As for our DE's ? Calais Campbell has that weird consistency, hype over production situation. He is good, solid, and is a lock to start at DE, but I would like to see just a little bit more. Dockett is his usual beast self. Both will thrive in Horton's defense. I think once Horton sees what he has in Dockett we will see him lining up everywhere on the line.
Depth wise (NT backup noted above) I think the Cardinals are in good shape, with or without Vonnie Holliday. Holliday would be a solid run of the mill backup, but so is Nick Eason, IMO. Eason has played in our system before and has played all three DL positions. He is "that guy" who you plug in and he gets his job done well, but not much else. Finally, lets not forget about David Carter whom should be given a chance to make this roster. If Holliday stays Carter may go to the PS, if Holliday leaves, then expect Carter as our 4th DE.
IF
the Cardinals stay healthy, or if they sign/keep depth for the DL it should be fine. ** To be honest, no worried about our DL this year.
The Cardinals keep: Dockett, Campbell, Williams, Eason, Holliday/Carter, [Backup NT to be named later]
Outside Linebacker:
Clark Haggans - (1)
O'Brien Schofield - (4)
Joey Porter - (2)
Will Davis - (1)
Sam Acho - (4)
Brandon Sharpe - (F)
Duke Lemmens - (?)
This is the NFL, and pass rushers are very hard to come by. They are the equivalent of a QB on offense when it comes to finding a good one.
This list does not instill me with much confidence, but to be fair I am not sure if any of the available names in Free Agency would improve that list. This is just going to be an issue this year, unless some really unlikely things happen.
But, lets look at the list for what it is. Haggans and Porter are at the very least solid, and know the scheme. Schofield has some promise and potential, and Sam Acho is a wild card for the position. Will Davis will be our standard special teams and depth guy. We will see. My hope is for Porter to play the role of B-Train when he was older, a "less is more" type player that can do more with less snaps. If Schofield and Acho drum up some of their college magic then we could have enough of a pass rush to get by for this season.
Without sugar coating it ? This will be an issue this year. Horton will have to "generate" pressure cause it is not going to come through standard "man up" play, IMO.
IF
the Cardinals can get by with the talent they have at OLB, and
IF
there young players in Schofield and Acho play better than expect we might have a pass rush from this position this year.
The Cardinals will go with Porter, Haggans, Schofield, Acho, and Davis.
Inside Linebacker:
Stewart Bradley - (5)
Daryl Washington - (3)
Paris Lenon - (2)
Quan Sturdivant - (4)
Pago Togafau - (F)
Kendall Smith - (?)
When it comes to "IF's" this is one of the bigger ones. It is IF Stewart Bradley can stay healthy. The guy can flat out play. He is the perfect mold of a SILB at 6'4" and 260 lbs. He is smart, can tackle, has some coverage skills, and has obvious size. We signed him for 5 years, and I have liked him since day one
LINK
. He can be the play caller/repeater, and the leader for the front seven. That is IF he stays healthy.
With the addition of Bradley, we also drafted Sturdivant, which is a good move, IMO. Reggie Walker (LOL, I had such high hopes), Monte Beisel, Togafau, and the rest are gone, and good riddance. Time for some serious depth at the position, and believe Sturdivant will develop into a good depth guy.
The best thing about bringing in two SILB'ers is that is frees up Daryl Washington and Paris Lenon to be WILB'er and WILB'ers only. Keep them there and that is a solid pair of WILB'er, IMO. Washington has all the tools but needs to improve and not plateau.
IF
Steward Bradley stays healthy, the Cardinals have re-vamped there extremely poor ILB'er core of last year.
The Cardinals will keep Bradley, Washington, Lenon, and Sturdivant.
Cornerback:
Ricard Marshall - (1)
Greg Toler - (1)
Patrick Peterson - (5)
Michael Adams - (2)
Marshay Green - (1)
A.J. Jefferson - (1)
Desia Dunn - (?)
Tae Evans - (?)
What are you going to do ? We needed a QB, and the deal needed to get done. The situation is exactly as people have said. The Cardinals screwed up the QB position and were punished for it by losing DRC. They were wrong, and paid for it. The situation is over and done.
DRC. The guy was an enigma. All the potential in the world, but we as Cardinals fans rarely saw it all come together. He was as good as that amazing INT he had versus the Giants two years ago in Giants stadium, and as bad is the lesson Petyon Manning gave him in AZ not so long ago. Let me state this clear, losing DRC has made our CB core worse, no two ways about it. Yet, there were questions about DRC's head, and how he would fit in Horton's system. But, I digress, good luck to DRC, see you around.
Now going back to "Horton's system". "Little guys that can hit."
He has them. I am not sure about Ricard Marshall (more on him below), but all reports say the guy can tackle. We have seen that Toler can hit, Adams can hit, and Marshay Green can hit. Patrick Peterson is also know for his ability to tackle. We got the CB's Horton has asked for, to work in his system.
As for pure talent. Marshall is a stop gap, middle of the road, can start by not do more than his job player. It is what it is. It makes me feel better to see him out there at the beginning of the season, and let Peterson learn. Toler.... well, Toler scares me, and if Toler fails at least Peterson comes in and Marshall is still there to start, and not Michael Adams. Speaking of Adams, I see Adams, and Marshay Green as the 4th and 5th CB. Hopefully AJ Jefferson can make it to the PS, but Green can return punts, and can hit.
One last thing needs to be said, Patrick Peterson is going to be a good one. Hailed as the best player in the draft, and he is a Cardinal Big physical corners seem to be doing the best in the NFL these days, Asomugha & Revis. Peterson has that potential, and I am excited in what he will do right away, in the nickel position.
IF
Marshall and Toler hold up as starters, and if Peterson comes through to be the player that the hype is saying he is, we should be fine, not great, but fine at CB. ** Of course our pass rush is going to play into all this as well.
The Cardinals will keep Marshall, Toler, Peterson, Adams, and Green.
Safety:
Adrian Wilson - (3)
Kerry Rhodes - (3)
Rashad Johnson - (1)
Hamza Abdullah - (1)
Andrew Rich - (?)*
Tommy Irvin - (?)
Jared Campbell - (?)
Bryant Nnabuif - (?)
There are bigger questions than many would think with our safeties. Adrian Wilson is the wildcard here. One of my favorite players, but he is older, and slower. The age of the big safety is endangered. Will Wilson fit into Horton's plays ? How will he be used ? If he is not used as a traditional safety then who is that all important "3rd safety" ? Rashad Johnson ?
Wilson has been injured but he is getting older, and is very physical that is going to happen. There are two questions surrounding Wilson and they are his health and the depth behind him. Hamza Abdullah may be his backup now but out of all the doomed UDFA there is one player that I can see making the final 53, Andrew Rich, but more on him later.
As for the free safety spot ? Horton is going from hard hitters that he is used to in Pittsburgh to Kerry Rhodes, who is not known for his tackling. In fairness to Rhodes the guy makes plays, and can cover so I have no problem giving up some tackling for his coverage skills. Rashad Johnson, the only hope we have with Johnson is this is make or break for him not only with the Cardinals by the NFL. That motivates a lot of people and hopefully Johnson comes around and proves he can play in this league.....cause we are going to need him.
Back, to Andrew Rich. The kid is 6'3" and 220 lbs, and all reports say he hits like a truck. He is a little slow with a 4.6 40-time (same as Boldin's), but maid plays consistently throughout college. Needless to say, I like this kid, and he would be a great back up for Adrian Wilson.
IF
Wilson stays healthy, and IF Rhodes and Wilson can fit into Horton's defense then we are going to be fine at safety.
The Cardinals will "hopefully" keep the following: Wilson, Rhodes, Johnson, and Rich.
Special Teams:
K: Feely
P: Graham*
LS: Leach
KR: LSH
PR: Roberts
Our special teams will mirror last year's. I am comfortable with Feely, and Graham. Note, the Cardinals did bring a UDFA punter into camp. Leach is fine as the long snapper.
LSH is a weapon at KR and should stay there all year no matter what, and Andre Robert and Marshy Green will back him up just fine.
As for punt returns, baby steps, just get someone back there to catch the stupid thing without turning it over!!! We can worry about creating a threat there next season. Roberts will do fine along with Green for that demand.
Conclusion:
There are a lot of question to be answered. With all the change over, this is a rebuilding year. With all the "IF's" I think this team could be as good as a division leader and 10 wins if a majority of the "IF's" come out positive. If the "IF's" go 50/50 you are a looking at a .500 team (still could win the division), and if Murphy' law reigns for this team, then back to the drawing board.
But, for the Arizona Cardinal this offseason has been a success on many levels. More than the talent brought in, the effort shown but this organization'a front office has been impressive. Impressive enough that even with my post-lockout, this is a business, mindset, I am willing to invest money to watch this organization play professional football games on Sunday this year.
I want to watch this story play out. Good or bad this story is worth the money to watch. Of course I am hoping for the best, but regardless it is intriguing.
So, how about some statements to come back to later on this year from me:
Rugbymuffin thinks:
1. Before this offseason ends we need: #1. A #2 WR, #2. A backup NT, and #3 a 4th RB. This will make this roster "complete" and ready to compete with very good potential to make the playoffs.
2. Kevin Kolb will be solid this year. Not great but good. That is all we will need.
3. Wells will not prove to be the starter this year. He will start, then split time, and then once he splits time will pout, and pack it in. Williams will be solid. LSH will produce the biggest plays from our RB position.
4. The Cardinals will sign Edwards, and have a very good and balanced WR core this year. Doucet will not be on our final 53.
5. Our tight ends will be an assent. Heap will play very well for us. King will be a the unsung missing piece than allows for more big plays to happen, both in the running and the passing game. Housler will have a big play or two this year.
6. Grimm and company will find a line up using the current talent on the roster to make a very solid offensive line. This is a band aid offensive line, we hope it will only get better in the next few years. But, it will be a weak point on the offense again.
7. Defensive line. It needs some depth if Holliday doesn't come to camp. But, I believe Campbell and Dockett will thrive in this system. Williams will hold his own.
8. OLB'ers, our pass rush will be our liability and along with the loss of DRC our pass defense is the biggest question mark going into the season. Schofield will show some promise, but unfortunately I see Acho as a bust.
9. ILB, Bradley will stay healthy and be our best ILB. Washington is going to make or break this year, and I am not too confident that he will make it for some reason.
10. Our CB will have growing pains. We are fine unless Adams sees the field as a starter. Then we are in deep doo-doo.
11. Adrian Wilson will have a resurgence this year, and Andrew Rick makes the final 53.
12. We are looking at a rocky 8-8 season that is inconsistent but promising.
Thanks for reading. Tear this post to shreds.