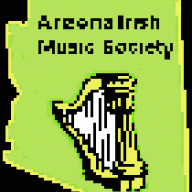 Joined

Nov 22, 2003
Posts

10,297
Reaction score

0
Location
This is the first time JC has given an indication that he is seriously considering Kobe (look at the last couple of responses). My money is still on Kobe staying in LA, but this moves the likelyhood of the Suns getting Kobe a bit higher.
Suns.com
Talk to the Suns
Posted: Feb. 24, 2004
Jerry Colangelo missed the beginning of a movie viewing to chat with KTAR's Dave Burns on the 620 Sportsline's weekly "Talk to the Suns" program. Before settling into his seat and diving into his popcorn and water, the Suns' Chairman spoke with "Burnsie" about the recent trade with Utah and the return to Phoenix of Stephon Marbury and Penny Hardaway.
Dave Burns: Where are you tonight? Are you at home?
Jerry Colangelo: I'm in a theater lobby and I'm going to miss the first 15 minutes of the movie, but that's okay. My wife will bring me up to date. She'll give me a review.
Burns: The Tom Gugliotta trade. Tell me about the rationale and the reasoning behind that right at the deadline. In particular the first round picks. I've heard a lot of people talking about why you included the first round picks in that deal. What was the rationale with that trade?
Colangelo: First of all, what this was all about was, as it relates to the cap and the financial flexibility that we want to have going forward, it necessitated trading some future assets. What we were looking to do through some other acquisitions is acquire some assets that we could use. In this day of "capology," if you will, in dealing with all of the issues pertaining to the financial means of running a professional sports team, you need to do the kind of things that fill up someone else's space, create space for yourself, and be very pertinent in what you're doing financially. One of the things we set out to do once we made a decision regarding the future of the group we had going into the season, it's not easy.
At the time of the Marbury trade, I said it was a very bold move, but one we believed in. I've heard a lot of people who think we were crazy in some of the things we did, and I've heard some people, a lot NBA insiders, who have said that the Suns now, with the youngest team in the league and what they have available to them in the way of cap space and a lottery pick, and a player in Europe, gives them the best positioning of any team in the league. That's what this was all about. Nobody hates to lose more than me. No one is more competitive than me. This is my baby. I game birth to it. so I'm not treating this thing like it's a toy. It's a very serious thing and I'd like to think that people can look at our track record over the last three and a half decades, and see this has been a proud franchise, one that has won a lot of games, the fourth-best record in the history of the league, and we have some idea of what the heck we're doing. We're just trying to get to the top and we weren't going to get there with the roster we had, and we would have been tied up financially for the next two years. Now we have a chance. Now we have to make the right decisions, but I think it could be exciting to watch it all come together.
Burns: What can you say about Tom Gugliotta's tenure with the Phoenix Suns, and in particular the injury, the incident aboard the team plane, and how he was just never really the same player after a certain point?
Colangelo: If you recall, when Tom was signed, because (Antonio) McDyess left us under a weird set of circumstances to go to Denver, we signed Gugliotta. Tommy was one the top 12-15 players in the league at that time. He had big numbers with Minnesota. We were dealt a bad card because when he blew out his knee, he was never the same. When you look at the investment we made in Tom Gugliotta, which was enormous, we were basically stuck with a contract with a guy who had all the great intent, but just wasn't able to ever get back to a level where he could make a major contribution, certainly worthy of the kind of money he was making. He was getting superstar money and that, along with Penny Hardaway's contract, again superstar money, that didn't pan out. So, there was no question we had to do the things we did. Tom's a great kid. I'm not sure how much he has left, we told him that before the trade was made. We hope that it works out for him in Utah. For some reason, some people feel we owe him something. I don't feel that way. I feel that a deal is a deal and we put out a lot of money to get something in return. We did not get a good return on the investment, but that's the way in happens sometimes.
Burns: In including the first round draft picks in that deal to Utah, is that all about the cap space that would have been allocated towards another first round pick last year next year, and have a little more flexibility with that?
Colangelo: And let's think about that. We're estimating that the New York pick this year that we gave up in that trade is going to be somewhere between 16 and 20 in the first round, and then the other pick is like '09 or 2010. That's such a long time from now; I'm not concerned about that pick. I think we did what we needed to do. We're pleased with our positioning overall. It's not one deal; it's all the deals that we've done. The trade itself, because of the cap position, was a $13 million swing in cash flow, and that was substantial for us this year.
Burns: What do you expect out of the return of Steph (Stephon Marbury) and Penny (Hardaway) on Wednesday night at the arena?
Colangelo: I'm sure both will be jacked up like they were in New York. I happen to be at that game. It was right after the trade. I think the bloom is off the rose in New York already. There's been a lot of booing, a lot of people who are unhappy already. It didn't take very long. That's the way this business is. People can be fickle. Stephon is a terrific player and Penny has been a guy who has had to adjust ever since his injury, to being something less than what he was, a superstar, and yet they made a major contribution to our team while they were here. I have no regrets regarding that. Yet, we would to the same thing all over again because we think it was in our best interests.
Burns: I can't imagine Steph would get a real negative reaction come Wednesday night. I would think it would be a largely positive reception for him come Wednesday night.
Colangelo: I think so. I will say this, Burnsie. I agree with that, but I don't think Stephon was ever embraced by the community, like some of our players have been embraced. I think he was respected for being the player he was and some people liked him a lot, but generally speaking it wasn't a love affair necessarily, but that's yesterday's news and they'll come and play here on Wednesday and we won't see them again until next year, and we'll have a different team next year.
Caller (Paul, Anthem): With the cap in the NBA, it seems to be a hassle every deal, and you compare that to what the Yankees have done with A-Rod (Alex Rodriguez). From your angle, doing it from both ways, what do you like, what do you dislike? How do you see that?
Colangelo: There's a part of me, and it's a competitive part of me, that says I think we can manage and draft and trade maybe a little better than others, and I'd hate to have so many restrictions on me. And yet, I'm also, I think, smart enough to know there's a big difference between small market (and) big market revenues. If it was just an open market entirely, the big markets would dominate every time. So, an economic system that has a cap system allows for much more parity, and that's certainly true in the NFL. Look at the small market teams that can win and it's because of their hard cap. Baseball's system is going to take a long time to ever bring it to a point where the system really has the kind of impact it needs to have. Some would say we have a system that's working in baseball. Well, when you have one team that's $200 million-plus and another team at $30-35 million in terms of payroll, that's a system that doesn't work. So, there's a lot of work to be done in future negotiations.
Burns: What does Jerry Colangelo get at the movie theater for a snack?
Colangelo: Popcorn and water. That's it. I'm a popcorn guy.
Burns: One of our guys back in the studio wanted to know if you were a gummy-bears guy, or Milk Duds or anything like that?
Colangelo: No. Well, in another life when I was a young man, yeah, I did all the bad things like that. I've found popcorn and water, that's the way it is.
Burns: Butter on the popcorn?
Colangelo: No.
Burns: Oh, jeez. You're not living, Jerry! How can you not get butter on the popcorn? You're not living life, for goodness sakes.
Colangelo: Listen, when you turn 64, you call me and tell me how you're living, okay?
Burns: (Laughs) Well… I'll do that. Now we've gotten a lot of calls about Kobe Bryant. I would have asked you about it. I know you can't say anything specifically about Kobe Bryant because he's obviously under contract with another team and there are probably a thousand different rules that you'd be violating if you did comment on that. But given the speculation about the free agency situation, the question I did want to ask you is: Are you still exploring more ways, even though the trade deadline has passed us now, when the offseason comes around, are there still other ways that you're going to look into, exploring in terms of freeing up even more cap room to give yourself even more space to be able to make the biggest offer you possibly can to somebody, anybody?
Colangelo: I think you're going to see a number of teams attempt to make a deal with Charlotte because they're going to have some opportunities. We're looking to do something that would give us the full, maximum space relative to cap room. But we live in another era. There's a lot of money on contracts and some players have an ego issue where they want to be sure they can say, "I got the max contract." But, when you're making that kind of money, you can pick and chose where you want to be. You could take less money in the way of contracts because your endorsements are so large, it really doesn't matter. You don't need to just bet on the come that you need to have the maximum amount in order to land one of the top players. That may be not necessarily true.
Let's just talk about (Sunday's) game in general. Number one, outside of it being a very competitive game until the last quarter, the last six minutes of that game they kind of took over, or Kobe took over. I had to be pleased with our young team being as competitive as it was. We need everyone operating on full throttle at this stage in order to hang in there in games, and right now we have trouble finishing because of our talent level. Observations: There was way too much (Lakers) yellow in the building. I didn't like that at all. It reminded me of some of the early days at the Coliseum, until everyone got excited about the Suns, then you couldn't get a ticket unless you wore purple and orange, and you were a Suns fan. So, we kind of lost some of the colors, like the Celtics green or a lot of Bulls jerseys, or the Lakers, etc. Number two; I thought the fans were very cordial, in my opinion, overall to Kobe.