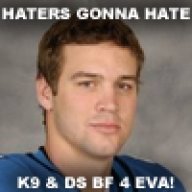 Joined

Apr 30, 2003
Posts

30,484
Reaction score

4,846
In a time of such great change the emotions range from "We are going to win the Super Bowl next year" to "We are not going to win a game in 3 years". Which is understandable. Some fans wanted full scale change, to the point where they think there was not enough, meaning Keim and Jason Licht are gone, same even would be happier if the Bidwills left town and we would get a new owner. Some fans thought Ken Whizenhunt should have had another year, which equates to just about no change at all (yes, I understand some tweaks to Whiz's staff IF he stayed around would be needed, not the point).
At this point, none of that matters. We are past the point of questions, and now we have the answers.
Speaking of answers, before I can move forward about my thoughts on Bruce Arians, the front office, and the new coordinators we have to look back for a second, and get closure on the end of Whizenhunt's era.
What the Heck Happened with Ray Horton?
When it comes to Whiz, and Grimm, and Graves, you cannot do your job that poorly and expect to keep it. That is all I have to say about that.
Concerning Ray Horton, I think if you logically connect the dots, the situation makes sense from how the Cardinals handled it, and when I say that, I mean how they professionally went about dealing with him business wise.
Please, re-read that part about again, because I am not saying whether firing Horton, and he was fired, was a good thing or bad thing when it comes to football. Just saying the Cardinals went about the task in a professional manner, and I will explain in a second. Horton is an extremely good defensive coordinator in my mind. I am a little bit taken back by the attempts of many to try and cheapen the accomplishments Horton had last year as the Cardinals coordinator. He has been complimented as much by our current owners who was right in saying he did a tremendous job, by Steve Keim, by Bruce Arians, by countless media outlets, and most importantly by the Cleveland Browns who waited a whole hour to sign Horton to a 4 year, 8 million dollar contract once he became available. Say what you want about the prospect of Horton becoming a HC, that is speculative, but what he has accomplished as a DC is set in stone. BTW, if you want to debate that in one of the countless threads, then go ahead, but if you throw stats in my face then I am just going to say you didn't watch the games. You watch the 2013 Arizona Cardinals defense, and there is no denying the defensive force you will see throughout the season. You want stats ? Look at the QB stats against this defense. Amazing.......but I digress.
Thank you Ray Horton for all you have done, for that entertaining year of defense, and I, along with many fans wish you luck.
So, what happened ? Seemed so complex, and screwed up right ? It really wasn't. First, a disclaimer, this is all speculative, but I feel based on some good logic, and realistic hyperbole.
From day 1, I believe the Cardinals first choice was to have Mike McCoy as the Head Coach, and Ray Horton as the defensive coordinator. I believe when Ray Horton interviewed, and it was never proven he said who his OC would be, that in the interview Horton didn't have the answers about what to do offensively. I believe once McCoy was hired in San Diego that left the Cardinals at a bit of a loss. With Horton stumbling on his interview they chose to continue to look at coaches, and of course with Horton still on staff, why not ? They hadn't chosen a head coach, Horton was still in play as head coach, and still under contract. They then interview Bruce Arians and feel they have found their guy. Yet, right from the beginning Bruce Arians said if he were to be coach, things have to be done his way, and that means cleaning out the coaching staff from the last head coach. Arians knows Horton, and respects him, but part of his system/plan is a new beginning with him being the guy in charge, and the only guy. Arians said straight up the Cardinals would have to get rid of Horton, and he said this the 1st time they met in the 1st interview. The Cardinals, whom I am sure would have wanted to keep Horton if they could, obviously felt that while the tandem of Mike McCoy and Horton would be stronger then just Bruce Arians coaching, that Bruce Arians is going to be a better choice then Horton all alone. So, in reality, the minute Mike McCoy was hired in San Diego, Horton was just about gone.
What about the "heated, highly emotional meeting" between Keim and Ray Horton ? Well, that makes all the sense in the world now. PURE SPECULATION by the media and everyone else about what that meeting was about. Cause that report about that meeting was just that it was "heated", which its not too much to guess that a certain, "Samwise Gangi" of the Cardinals office heard,"raised voices" during a meeting. And why ? Ray Horton just turned in a spectacular defensive season on many level. He did a great job, and was on the cusp of being a Head Coach in his mind, he knows he is respected, he is confident he is doing a great job.......and he just got pulled into his new GM's office, and was told not only is he not getting the head coaching job, he is fired.
Well, from what I have read, and heard about Ray Horton, he is a little quirky, and "walks to the beat of a different drum", so while he should be more professional, I cannot blame him for getting angry that he just got fired for doing a tremendous job. Some people when they are fired, leave peacefully, and some burn the bridge down an pee on the ashes.....guess we know the route Ray Horton took. Make your own opinions about it, but for me, I understand where Horton is coming from and don't hold it against him.
As for the Cardinals, they did NOTHING wrong business wise. Say what you want about the risk in firing a know asset to the team, but the way they went about it was done correctly. Bidwill said he wanted the best coach and GM for the job, and to make sure they fit. He didn't care if it was and offensive mind, or a defensive mind. From day 1 ? Steve Keim was going to be the GM, with Jason Licht working closely with him. That was a given. From there with was who Bidwill/Keim/Licht felt comfortable with going forward, and after interviewing Horton there was still some belief he was the guy, but also a lot of doubts, cause if there wasn't he would have been hired a long time ago. So, the Cardinals kept interviewing. They interviewed Bruce Arians, and Bidwill liked him, and Steve Keim felt he could work with Arians so they asked Arians to take the job, knowing full well it would mean they would have to fired Horton. So, once Arians was hired, they went straight to Horton and told him he was fired (and there was the blow up). In the end, the Cardinals have the coach and direction they want, and Horton gets 8 million dollars over 4 years for the job he did with the Cardinals in 2012.
So, once all the BS is cleaned off this story, it is not a big deal. Normal football operations, IMO. The fact Horton was angry ? Well, #1 who can blame him ? And, #2, at this point who cares, he is with the Browns, 8 millions richer.
Thus closes the chapter of Ken Whizenhunt and company. Fun ride with a lot of questions of how we got to the Superbowl, and how we got to a 9 game losing streak. How throughout all the debating and talk about Whiz, and Horton the biggest story might be the fact that Rod Graves will not be the GM of the Cardinals for the first time since I have been out of highschool. But, it is
OVER.
------------------------------------------------------------------------------
2013 Arizona Cardinals
Owner:
Michael Bidwill
You can read up on the Bidwill's on the internet, but it is hard to find a moment in the timeline where Michael took over the organization from Bill. Michael stopped being a federal prosecutor in 1996, and started with the team along with Rod Graves in 1997. We have the same exactly situation at my work place. Bill is still around and has titles, but it is obvious Michael is running the show.
This offseason, it is safe to say the Cardinals are officially "owned" by Michael Bidwill, he is the owner. Up to this point he has been the apprentice, and now he is the actual owner. So, it is year one of Michael Bidwill acting as owner for the Cardinals.
So far, he has been acting like it. That statement is neither good nor bad, but based on what we have witnessed, you can speculate he may have felt a little overwhelmed by what he had in front of him. Yet, in his defense, he did exactly what he said. Took his time, and found the guy he thought was the best fit, and did what he needed to do, to make it happen. For a 1st year guy, he has put his stamp on the situation at hand. So far, doing OK.
The probability of a Bidwill not being the owner of the Cardinals is very low, since this is a family business, so for change, this is as good as it is going to get. While there is hope, there is also worry that Michael Bidwill was part of the last regime that gave us the results of 2010, 2011, 2012. Was it all him, or partly him ? We will see. We fans have kept a close eye on what happens with this team. We will know if the same ol' is the same ol'.
General Manager:
Steve Keim (assisted by Jason Licht)
Since day one this was the case. I highly doubt there was anyone Michael Bidwill was interested in. Steve Keim will be taking over for Rod Graves, meaning this will be the 1st GM since 1997 not named Rod Graves making moves for the Arizona Cardinals. With that Jason Licht will move into the role of Steve Keim, which seems to be an assistant GM position.
This is Steve Keim's 1st year as a GM, and he doing a good job making sure he is letting everyone know, he is in charge, and he is calling the shots. He took on the responsibility, and rightfully so, of telling Horton he was fired. He made sure he was comfortable working with Bruce Arians, and that Arians had the same goals, and direction as Keim.
The worry with Keim is the same as with Michael Bidwill, in that he is from the past regime and we don't know if he was part of the problem. Was Keim the guy that brought us Anquan Boldin, or is Keim the guy that brought us Adam Snyder. Again, we will see.
Head Coach:
Bruce Arians
To be honest, I was lukewarm on Bruce Arians at first, and I am still VERY VERY apprehensive about the situation. Hard to trust the Cardinals front office because of their past, but this is a new time for this organization, so I am trying to support it. In my opinion the Cardinals risked a lot to sign Bruce Arians by losing Ray Horton. I like how the Cardinals came to the decision, and followed it through, that has my respect. But, the decision itself I don't agree with, and that is OK, with me.
Why Bruce Arians ?
First things first is that Bruce Arians fits into the Cardinals current situation. Bruce Arians has been doing this for 20 years in the NFL, if you add college he has been doing it for 37 years, and has a lot of experience. Michael Bidwill at best, at 47 years old has been at this for 15 years, and Keim has been at his job for 15 years as well. What I am getting at is Arians will bring a little bit more experience to the table. He has been a part of a couple organizations, been in the league, knows players, coaches, situations, etc., etc. It is a good balance right off the bat. Not to mention while Michael Bidwill speaks his mind, I think it is apparent that Steve Keim will not always go along. For example, the story that Michael Bidwill knew right off Arians was his man, and Keim, who also believes in Arians, took a little longer to be convinced. Bidwill may have said he didn't care if the head coach was offensive or defensive, but I will tell you right now Steve Keim wanted an offensive minded head coach, and thus Bruce Arians is the guy. For the goals this organization wanted to accomplish, I think they made a good choice for them. We will see how it works out.
So, who is Bruce Arians, what does he bring to the table, and what can he hang his hat on. First, and foremost, I would advise everyone to listen to his interviews. He is very candid, and very straight forward. He is going to tell it how it is, and most importantly take responsibility. The best example, is he came out and said that firing Horton was something he said that need to be done in order for him to become the Head Coach of the Cardinals. He told Bidwill straight out, day one, his thoughts about Horton, and almost immediately after he was hired, and Horton was fired, he made it clear it was his decision. I don't like the decision, but very much respect the process.
Career Stat Highlights:
2009 Top 10 offense, 2009 Top 10 passing offense, 2010 14th in offense and passing offense.
Bruce Arians, as stated, is an offensive mind. He has always coached the offensive side of the ball, and has coached every offensive position throughout his career. He has been in the NFL for 20 years, that are highlighted by his time under Tom Moore in Indianapolis (1998-2000) as the QB coach, as WR coach & later OC of the Steelers (2004-2011). Based on that you have to try and tie together some theories about what Arians can do for the Cardinals. He has had a hand in the development of three QB's that have had a lot of success in the NFL: Peyton Manning, Ben Rosthlesberger, and Andrew Luck. He has stated himself, that concerning the passing game, he likes to make things simpler. He is even quoted in saying that when Whizenhunt left Pittsburgh they went through the offensive play book and made it more simple. A statement that a lot of fans can understand, when for 3 years we have watched an offense that seems completely lost on what it should be doing out on the field, like they don't understand what is going on all the time. Too complex, too confusing. Arians says that the QB and the WR's and everyone on offense has to see the picture. I would assume it would be like in a video game, before you snap the football you can press a button to see the field, and the routes of your recievers, and see how it matches the defense. I can understand that logic, cause if you can see the play, and the defense then you know what pre-snap adjustment needs to be done, if any. Good concept, let's see if he can produce it on the field.
Thus in the passing game, we can expect to see what Indy has run for years, and what Pittsburgh has been running since Whiz left. Thus the running game will be tweaked, but the philosophy will be the same. I must say concerning the running game, I am a bit concerned. I am jealous of watching zone blocking teams rack up yards, but to be fair, that is looking at half the story. There are power running teams that do well, Seattle, Vikings, Ravens, but they have great RB's. We don't. This time I am ready for it. Arians is not going to give you Bill Cowher, smash mouth football. It is not going to happen. He is going to give you what we have seen out of the Steelers the last few years, and what Vick Ballard gave the Colts last year. Which means most of the production comes through the air. It is not that Arians is pass happy, and JoeSchmo has the proof: [
http://www.arizonasportsfans.com/vb/showpost.php?p=2784330&postcount=37]
Arians is a balanced play caller but the production comes primarily through the air.
So, when it comes to roster turnover on the offensive side of the ball, Arians will definitely tweak the roster, but he can use some of what he has. That is an asset right now. The roster is in horrible shape. We have some very, very bad players, and very, very big contacts. Arians can work with that. Plus Arians gets the excuse that all new coaches get, that if he HAS TO keep a player, it is no HIS GUY, thus has no loyalty to him. Yet, the point is, for all those fans that like to look at players available, it is a similar offensive system to the one we have been running. Same type of linemen, same type of RB's,etc., etc.
So, how about philosophy ? That is huge, IMO.
Here are some of the quotes I REALLY liked when I heard them from Arians or from someone talking about Arians:
- "He is a good teacher."
Cannot stress how important this is. These are young men you are dealing with, and being able to clearly communicate what needs to be done is a big deal.
- "The longer he is here, the more right the decision feels"
Gotta like that. This team wanted a good fit.
- Any statement from his past players, and the Colts.
It seems he is liked by his players every where he goes. He is a disciplinarian, but there is nothing wrong with that. Plenty of players saying they will, "Run though the wall" for him.
- He had the story of when he dressed up in black to a practice.
It was a challenge to his defense, a challenge to his offense as well. He promote competition not just at positions, by within the team, and withing each players. Get better every day, and challenge yourself.
- "I believe in situational football."
That is great to hear. 3rd down on offense and defense, or play at a certain part of the game, or what to do when in a particular situation in the game, in a very specific moment. We hear all the time that a NFL football game comes down to a couple plays a game. Well, win those plays and win the game, right ?
- "Not a believe in time of possession, I am more about time of production."
It speaks for itself. He is not going to run the ball if the probability of it is going to produce a yard, for the sake of running the clock. He wants to attack, and go for production every play.
- "Next man up is not a motto, it is a reality"
You have to plan past the 53 guys on the roster, and have a system for implementing guys that come in off the street.
- "It's their team"
This hit very close to me. I have coached rugby when work permits and ran a team for 2 1/2 years. It is something I would tell my players all the time. I would say, "My body doesn't let me go out on that field with you. All I can do is tell you what to do when situations come up, but outside of that I cannot run, tackle, pass, and think for you. Once you are on the field, it is up to you." It is the truth. You cannot let players have the feeling they are relying on a coach once the ball is snapped. Before and after those times, the coaches can help, but when it comes down to it. The players are the only ones that can produce the results.
- "Gotta take your shots! That is important"
Finally. Seriously, I hope he makes good on this quote. I don't care how poor our offense was. When you have a defense like we did, and an offense like was did, then explain to me the "risk" of going deep for the sake of going deep. What is going to happen, another INT ? WHOOP T DO!!!!!! It had a good chance of happening anyway. After what we have seen for 3 years I hope we have a coach that has the balls to take a chance.
-"It's easier than I thought."
20 years in the NFL, 37 coaching football. He has waited 20 years to be a Head Coach. Yet, last year he got a taste of it, and I cannot be surprised that after 20 years of wondering what it was like, he says, "It was easier than I thought" Not saying the job itself is easy. Its not. But, in compared to the mystery of the position, it was a, "You don't know, until you know" situation. Arians had it in his mind that making the step from a offensive coordinator with 20 years experience to head coach would be HUGE! It wasn't and nor should it be when you been at it that long. That is when you know it is the right time to be in such a position. The realization that he said he had last year in Indy, that while an interm HC, he said to himself, "I can do this, I can definitely do this no problem.", and the realization he had in 2009 when he briefly retired* and realized he will work as a coach till he is kicked out or dead is all you need to know about his confidence, commitment, and abilities. The guy is ready to do this job, and has no doubts he can get the job done. THAT IS HUGE.
*Note:
His medical problem at the end of the Indy season was a ear infection. Sounds nutz ? Well, I had the same thing, and knocked me down for 3 days in a way that it was impossible to do anything, and I am 34, not 60. He will be fine. 60 is old, but not too old.
The last thing about Arians I will hit on is his personality. The guy is a straight shooter and even seems a little abrasive. I did find out why he seems a little abrasive.
He is from Paterson, NJ. Yep, we got ourselves a Jersey guy, thus he has a "strong personality". Thus I can vouch why he is the way he is. Straigh forward, with a bit of a "I don't really care what you think" attitude and an unspoken confidence. He wants things his way, and he wants to be in charge. This is his responsibility and if it is his responsibility then he has to be the head guy. What else can you ask for in that regard ?
Defensive Coordinator:
Todd Bowles
Bruce Arians stated about his defensive philosophy: "I want an attacking defense, and will mix up the looks, whether 3-4 or 4-3."
Enter Todd Bowles, who has the biggest challenge of all the coaches this year. All Bruce Arians has to do is improve the offense. LOL......Seriousy, if our QB trips and falls foward for a 2 yard gain then we have an improvement.
Todd Bowles ? He only has to take over one of the best defensive performances in Cardinals history. A defensive squad of players who bought into a system that was very successful, make changes to a group of players that were close to one another, and make then buy into another system tho the last one was very successful. Not to mention a good majority of fans loved Horton, and not only wanted him as DC but as a HC.
Bowles has just about every single person involved in Cardinal football to win over and impress. Not to mention the extremely high expectations put on him to continue the success of the defense for the Cardinals.
NOTE:
I have a couple posts about Bowles not doing anything in the league. Completely wrong (see below), I could have swore at the time I was looking at his bio page, but that obviously was not the case, don't know who or what I looked at.
Todd Bowles has been a defensive coach for 12 years in the NFL, and played for 7 years in the NFL as a safety (mostly in Washington). He is another guy who group up in NJ, and played for Arians at Temple. He also coached with Arians in Cleveland. Yet, the bulk of his career has been under Bill Parcells, first while in Dallas as DB coach (2005-2007), and then in Miami as the defensive coordinator/assitant head coach/iterm coach (2008-2011). Not to mention was interview by the Cardinals the year we hired Ray Horton. That all being said, there is a lot of pressure on Bowles but a guy with that kind of background should be able to handle it.
Todd Bowles was the DB coach in Philly last year, where Juan Castillo/Jim Washburn ran that ridiculous Wide9 defense, and Todd Bowles took over the position in the latter half of the year. He had to run the Wide9 for obvious reason, but he is not a Wide 9 coach.
Todd Bowles runs a 3-4 defense. It is not from the Dick LeBeau thinking tho. We are talking the 3-4 but with how Parcells, and Bill Belichek run the 3-4. Same defense system, but completely different mindset.
Career Stat Highlights:
2010 Top 10 Defense, 2010 Top 10 pass defense
Personally, if you are going to replace Horton, then Todd Bowles is a good canidate. Yet, I don't see him matching what Ray Horton accomplished last season, but there are not many I can think of that could do that.
EDIT:
At about 7pm EST, The Cardinals announce that Tom Moore will be the Assistant Head Coach of the Arizona Cardinals. This news has changed EVERYTHING. It completely overshadows every coach written about in this article (good thing I spent most of the day on it right ? LOL. Don't care, we got Tom Moore. Don't know him ? Just research and smile.
Offensive Coordinator:
Harold Goodwin
There is no much to Goodwin, he has followed Bruce Arians around his entire career (Steelers, Colts, Cardinals - sound familiar

). He has been an offensive line coach every place he has been in his 8 year career. He is not calling the plays, and when it comes to offensive coordinators, he is one in name more than in responsibility, at least that is safe to assume.
If there is a concern with Arians it is that his QB's have always been hit a lot. I know this is extremely scary to say, but I don't see how these guys are going to improve our offensive line. How well Keim, Arians, and Goodwin do in fixing the line will be apparent by May.
If
Levi Brown
Daryn Colledge
Lyle Sendlien
Adam Snyder
Bobby Massie
are slotted in those position in May ? Going to be a LOOOOONG time to see improvement. Cause last year should have taught us, that those players are just not good enough. I don't care WHO the coach is.
We will see.
Other Known Coaches:
Freddie Kitchens - previous Cardinals TE coach who was Arians' QB at Temple, will now be the QB coach, John Lott - for the sake of Mulli, they kept him as the strength and conditioning coach, so Mulli needs to get his mind right
Conclusion
Personally ? I think any dreams of having Ray Horton stay was crushed when Mike McCoy went to San Diego. The crushed dreams where then thrown out the minute Bruce Arians became the coach.
Note sure after McCoy was not hired, what the Cardinal could do. They could have hired Horton, and I was good with that, but it was a huge risk. As for a fit, it seemed like it would not be as good as Arians. Why? First year owner, first year GM, and first year HC whose experience is dwarfed by Arians.
Now, that being said, my support of Horton is well known. I wanted him here, no matter what. Yet, by hiring Arians that was not an option. The Cardinals made their decision, and stuck with it.
To that I say fair enough. So today we sit with what we have, and what we have is described above. Arians has the experience, and it is time for him to be a Head Coach. It is apparent to him, to his peers, to our management, and hopefully he proves it to a fan base that needs to see proof and actions to believe that things are changing. It is only fair to a fan base that has heard 6 decades about how things are going to get better, only to see them get worse that we need to be shown, not told that things are going to get better.
We saw Ray Horton improve the defense. We were told by Whiz the offense was going to improve. You wonder why we have reservations.
Here is too a new season, a new era.
Go Cardinals.
Last edited: