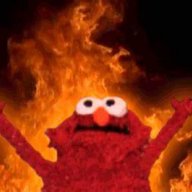 ASFN IDOL
Supporting Member
Banned from P+R
Joined

Jan 2, 2003
Posts

84,765
Reaction score

53,549
This makes no sense.

Whether it be cap or cash any money spent in 2024 is just money he's not spending in 2023.
Uh huh.
We're already figuring out ways to eat up next year's cap with money already spent. We'll probably continue doing so and then extend some mid-range guys already on the team to eat even more cap space.
Bottom line… there will not be a 100 million dollar spending spree on FA. We consistently figure out the least effective way to use cap space, repeatedly figuring out how best and cheapest way to spend to get to the cap repeatedly.
And even IF we went on this wild spending spree… you're living in fantasy land believing there would be a line out the door of great FA clamoring to come to Cardinals, likely in the midst of being a complete and utter dumpster fire for two years in a row, to say nothing of how pathetic the franchise has been historically.