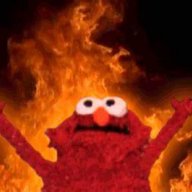 ASFN IDOL
Supporting Member
Joined

Jan 2, 2003
Posts

84,623
Reaction score

53,048
this is my criticism

a plan that said: 2023 is a reset year, we will take our dead money hits and get rid of bad contracts so we can make the 2023 offseason the one where we load up

but thats not what is happening -- its been half measures so far.
I was about to say this isn't hard for anyone to understand, but this isn't a matter of understanding or not.
This is just another example of battered Cardinals fans being yes men to WHATEVER the Cardinals do, no matter what.