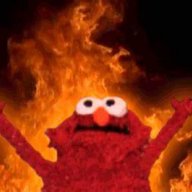 ASFN IDOL
Supporting Member
Joined

Jan 2, 2003
Posts

84,622
Reaction score

53,045
It's like we're running a marathon & after the first 100 yards we're in last place & it's oh noes we suck & are going to lose. It's been 9 days since the start of the new league year & the sky is falling or not falling the way some want it to. That's the way I'm seeing things on this board.
It's way too earlier for the bitching & moaning. There will be plenty of time for that later on during training camp & the regular season & you know there will be lots of it.
you copy and paste this every year, huh?