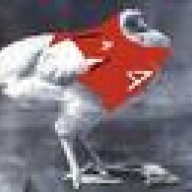 Joined

Oct 10, 2011
Posts

18,801
Reaction score

9,271
We're currently the 5th seed. 9.5 out of first, 4.5 out of 2nd, only 1.5 out of 3rd.

We're projected to have everyone healthy after the All Star break, I believe Shamet is the only question mark.

The top seed out of range.

To get to 2nd, I think we'd need to go 17-5, at worst (It's doable if we're healthy, our record with Cam Johnson was as good). The Grizz are in a weird funk, it might be easier to catch em, but asking them to play sub .500 ball, or worse, is unrealistic.

Third is, obviously, easily attainable, and I think we will get there, barring further injury... which is not improbable. I think third is our most likely seed.

Where do you guys think we will land, who would you most like to match up against in round 1?

I'd looooove to see the Kings, Timberwolves, Thunder or Lakers. I think we'd mop the floor with any of em.

I think we match up well against the Mavs, but the potential trauma of losing to them would be absolutely brutal.

In general in the playoffs. IF we're healthy, and IF our opponents are healthy, the only West teams that frighten me are the Grizzlies, the Clippers and the Pelicans. Everyone else, I think, if healthy, we should be a heavy favorite.