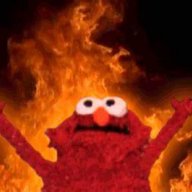 ASFN IDOL
Supporting Member
Joined

Jan 2, 2003
Posts

84,573
Reaction score

52,837
The first half of this year wasn't so great either so I don't see how it's considered a collapse. Bottom line is we were improving each year record wise until this year. Which seemed off from the get go with D Hop suspended & Kyler being unusually inaccurate. Then all of the injuries mounting. I know every team has injuries before you flame me for it but I'm pretty sure we had the most if not close to the most in the league. We also didn't have the depth behind those injuries for one reason or another.
We were 3-5 at the midpoint of the year and have been 1-7 since. That's a collapse.
If you want to continue this disastrous regime, prepare to slammed for doing so. This team is a joke. Its GM is in rehab. Its Coach has had one winning record in the last SEVEN YEARS of his career.
But yeah… let's run it back again!
Insanity is doing the same thing over and over again and expecting different results.