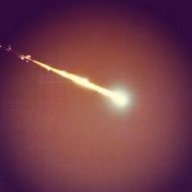 Happy in the pretense of knowledge
Joined

Jul 22, 2002
Posts

13,756
Reaction score

10,083
i think this is how it would go (emphasis on "think"):

1. Some Cardinal intermediary would reach out to Payton's agent to determine if he is seriously interested and understand his conditions ($, power, FO, etc.) Idea here is plausibly deniability to avoid tampering (Payton is under contract with NO still), avoid the embarrassment of asking NO for permission and Payton saying "no thanks" as well as wasting time on a guy who isn't interested.

2. Other teams will also do step 1 above and Payton will get to pick his spot.

So if the Cards get a good signal from 1, they ask permission from NO to talk to Payton and get a sense of draft pick comp as well. The ask for permission tends to be public info, and if it gets to that point, its probably 90% likelihood he gets hired.

3. There is the Rooney rule stuff to deal with, and given the Wilks suit, the team would take that seriously. Probably Vance, but thats tough because as soon as the word about Payton drops --everyone will know what the deal is.