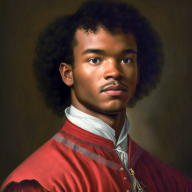 Joined

Sep 15, 2019
Posts

6,987
Reaction score

9,891
Location
Sadly Kyler has now entered into RG3/Wentz level of had a great start and now had a serious knee injury territory.
Obviously not an exact timeline. RG3's flash was in his rookie year. Wentz had a solid season or two after his injury. Neither was quite the same since the injury.
I posted this earlier.
I know I've been down on Kyler lately. Even though I think he has huge potential. However, the sad reality is we might have to move on.

The problem is Kyler is almost too twitchy. He doesnt glide like Lamar, a young Russell Wilson or even Mahomes. That's so much momentum and force he puts on his small frame just to stay alive.

His twitchiness is his superpower. However, his body breaks down because of it. And now we're hoping he can still retain it.

End of the season would be the perfect time for a complete rebuild from top to bottom. Clean house. However, we know Keim isnt going anywhere and he wont put together an Oline (Oline wasnt the fault of the injury) to help a limited mobility Kyler next year.

Just feel trapped and it sucks.
I mean Kyler is all about stride frequency because he doesnt have much stride length. Its why he can seemingly escape any play and yet slower QBs can avoid certain plays that Kyler cant.
I thought I'd feel better that we werent that good this year and Kyler got hurt. Instead I sorta feel worse. Because I have no faith in us building an Oline and a solid running game to make life easier for a limited QB.
The only glass half full take on this Kyler scenario is if the injury forces him to add to his game ala Amare Stoudemire. Otherwise its all downhill.