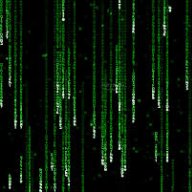 Father smelt of elderberries!
Supporting Member
Joined

Jan 27, 2005
Posts

32,766
Reaction score

10,599
Location
Right. I think this is pretty easy to see what's happened.

Ayton is a screen setter here. That's how you've developed him the last 4 years. At best a third option.

Never taking in to account Paul is at the end and saying hey maybe we should develop the 22 year old. It's the same system. Monty is a system coach.

Guys are screaming for Ayton to take over now that Booker isn't there and Paul is a shell but you've never developed him to be a 1 or even a 2. He's never been out in that position 5 years in. You're asking him to do something he's never been asked to do.

He's a screen setter for Monty guard orientated mid range offense. You've taught your parrot to cuss don't get mad when he cusses now.
Scheme is only one part of the issue though. I agree with
@Ouchie-Z-Clown
on this. Monty shares some of the blame but Ayton owns a huge chunk of it. Even when Tim Duncan was playing 2nd fiddle to David he looked dominate and it was clear he was going to take over the team. I could come up with a list of future star players that looked dominate even early on and looked like they were destined to lead their teams. I have never had that feeling once with Ayton minus his playoff run.