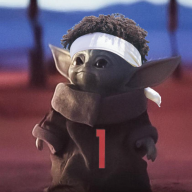 Super Moderator
Super Moderator
Moderator
Supporting Member
Joined

Sep 14, 2002
Posts

36,410
Reaction score

24,178
Location
@Solar7
here is a really fair article that hits all of your concerns.
https://theathletic.com/1022358/201...e-deep-end-of-the-nfl-pool/?source=dailyemail
The future is near: Kyler Murray is being thrown into the deep end of the NFL pool
You must be registered for see images attach
By Scott Bordow
Jun 11, 2019
You must be registered for see images attach
3
You must be registered for see images attach
"Are you ready for this?"
Kyler Murray smiles. His neck is lined with sweat, remnants of the 100-plus degree heat that greeted the Cardinals at their mandatory minicamp Tuesday. Two gold chains peek out from under his black jersey.
This is the last time Murray will be available to the media before training camp begins in late July. His spring indoctrination to the NFL has gone about as well as can be expected. He hasn't convinced all of his teammates he'll be a superstar, worthy of the No. 1 overall pick – "it's June," Terrell Suggs said knowingly – but he hasn't given them any reason to be worried, either.
This has been the easy part, though. When training camp starts in six weeks, Murray will be perhaps the most talked-about and scrutinized player in the NFL. Several national media outlets were at the Cardinals training facility Tuesday. Their number undoubtedly will swell come training camp and the preseason.
"Are you ready for this?"
There's no single answer because it's a multiple-choice question. Is Murray ready to handle the scrutiny? Is he ready to be a starting quarterback from day one? Is he ready to deal with failure, with the hard times and bad games that are part of a rookie quarterback's DNA?
Once upon a time, rookie quarterbacks weren't burdened by such expectations. They sat, watched and waited their turn to play. No longer. Sam Darnold started 13 games for the New York Jets last season. Baker Mayfield threw for 27 touchdowns and 3,725 yards in 13 starts for the Cleveland Browns.
The moment NFL commissioner Roger Goodell announced that he was the No. 1 pick, Murray became the Cardinals' starting quarterback. So, after being a starting quarterback in college for just one full season, is he ready for this?
"I think he'll be really good," backup quarterback Brett Hundley said. "I think he has a good head on his shoulders. I'm sure he'll take a couple of lickings, but at the same time I think he's solid enough mentally to take those."
Tom Westerberg doesn't have to think about his answer. Westerberg was Murray's football coach at Allen High in Allen, Texas, and he's been asked if he ever talked to Murray about how to handle failure.
"No," Westerberg said. "I haven't been around him in that situation."
Fair enough. Murray won 43 straight games and three consecutive state championships at Allen. He was arguably the best player in college football last season, leading Oklahoma into the College Football Playoff and winning the Heisman Trophy.
Murray hasn't failed much, if at all.
But the NFL is a different animal. Cardinals fans surely remember Matt Leinart, national champion and Heisman Trophy winner at USC, threw more interceptions than touchdowns in six seasons as a pro. All that's being asked of Murray is to become the most important player on a football team that won three games a year ago and has a rookie head coach, Kliff Kingsbury.
No pressure there.
Maybe Murray is perfect for the part. Look at what Mayfield did for the Browns as a rookie. And he was trying to change 10 years of incompetence in a city that lives and dies with its football team.
"He's a winner. And he's going to be about winning," Oklahoma coach Lincoln Riley said of Murray. "You got this guy on your team, you're going to win more than if he wasn't on your team."
But when? And until that time comes, will losing shake Murray's confidence?
Not so long ago, NFL teams were hesitant to play rookie quarterbacks. They were worried about the beating the rookies would take, physically and mentally. Sometimes it's easier to come back from a torn ligament than a fractured psyche.
But the thinking has changed. Mayfield, Darnold, Josh Allen, Josh Rosen and Lamar Jackson all started games as rookies last season. Were they all ready? Of course not. But they were tossed into the deep end, learned to swim and they'll be far better for that experience this season.
"He's going to learn so much, especially if he's a Week 1 starter," said former Cardinals quarterback Carson Palmer, who should know, having started 13 games for the Cincinnati Bengals as a rookie quarterback and No. 1 pick in 2004. "Just absorb it all. Everything is a lesson, the incompletions, the interceptions, the fumbles, the times you absolutely get lit up when you're trying to get out of bounds or scrambling for a first down.
"Just go in with an open mind. Being the greatest player from last year's collegiate class and winning the Heisman and being the No. 1 pick … you don't know anything until you've been in there and played. It's all a lesson. Absorb it, learn as much as you can, take notes, don't take anything for granted."
Hundley threw just 10 passes his rookie season with the Green Bay Packers in 2016. He appreciated everything he learned watching starter Aaron Rodgers but he also understands why it's important for first-year quarterbacks to learn on the job.
"It's good to sit and wait sometimes but I think the game experience is what you need as a quarterback," Hundley said. "You're not going to get hit in practice. It's a slower speed. You can try to replicate it as much as possible but it's not the same.
"I think the biggest thing is knowing that your confidence is going to be solid, that you know who you are and you're not going to get shaken if you throw a couple of picks or something like that."
The Cardinals believe Murray is strong enough emotionally to handle whatever comes his way.
"He wouldn't make it this far if he wasn't mentally tough," wide receiver Larry Fitzgerald said. "I know he'll respond just fine."
Having Kingsbury by his side should help. At this time last year, Kingsbury was trying to get freshman Alan Bowman ready to be Texas Tech's starting quarterback. Bowman played eight games for the Red Raiders, throwing for 2,638 yards with 17 touchdowns and seven interceptions. The NFL isn't the Big 12, but Kingsbury has an idea of how to get the best out of young quarterbacks.
"It's all about making them as comfortable as possible and having them play at the highest level they can play at the soonest, and that's what we're trying to do," Kingsbury said. "(You have to understand) there will be some ups and downs and you'll all have to grow together."
Outwardly, at least, Murray seems like he won't be easily rattled. He's not nearly so brash as Mayfield but there's a quiet confidence that may be just as strong as Mayfield's bravado. And he has been tested: Murray threw more interceptions (seven) than touchdowns (five) his freshman season at Texas A&M before transferring to Oklahoma and then having to sit out a season.
"Playing early my freshman year in college, I struggled a little bit," Murray said. "I think that's prepared me a little bit for failure. Obviously, you don't want to fail but it's part of it and when that happens I'll know how to handle it."