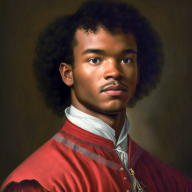 Joined

Sep 15, 2019
Posts

7,235
Reaction score

10,399
Location
"I have no scheme," he said.

Of course, he knew that needed more explanation.

"And they're like, You're a f---ing idiot. Great, you're going to get fired," he said, laughing. "But literally, I don't. I don't even have a playbook."

And that still needs more explanation. "It's in my brain," he continued, and the 41-year-old didn't mean that in some sort of arrogant or all-knowing. Moreso, it's founded on a belief system that grew from another fact about Gannon—"I have no tree, like, literally." Take a look at his background, and you'll see. It's true.
"Elite," Gannon says. "I'll be honest with you: Probably—not probably—the hardest game plans I had to do this year were Kansas City and Arizona. And that stood out with me. That stuck out in my mind, like, F---ing A, this guy, and you talk about the other players he had with him, the scheme, all of it … This player's skill set is a legit problem for a defense, because he can put you in all kinds of conflict, he can beat you with his legs and with his arm, like Jalen [Hurts] does. And that's what excited me about him, is having gone against him, having watched all the tape on him, studying that.
"I'll just say this: I've talked to the guy every day since I've been here. I love the guy so far."
Really good breakdown how he grinded to get where he is. And all the people he learned from.
Last edited: