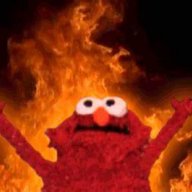 ASFN IDOL
Supporting Member
Banned from P+R
Joined

Jan 2, 2003
Posts

84,775
Reaction score

53,593
If BA or Payton were the HC, Murray would have never been so outraged & frustrated to have even been in a position to yell at the coach. Did Murray ever yell at Lincoln Riley while at OU? The answer is NO. Because Riley knew what he was doing & got the plays in on time. I would put blame on Murray if that was the first time that plays came in late. It wasn't. It's been happening from day 1 of the Kingsbury regime. Murray had finally had enough.
Jesus. The lengths to which you'll excuse Murray for almost anything is ridiculous.
It's okay to just say "That was a bad look for the kid, no matter who his coach is." And move on.
The above is the type of "yes man" stuff he's probably heard his entire life which will keep him from ever really asking what more he can do himself to truly become great instead of pointing fingers at everyone else like he consistently has in press conferences all season.