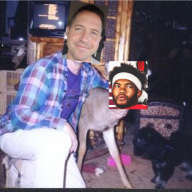 Joined

Jul 21, 2002
Posts

32,807
Reaction score

27,426
Location
Humphries is good.
Pugh is serviceable.
Cole was bad and Gaillard the same per Kugler.
Murray is what he is which is better than Sweezy but not good.
Beachum is an older vet whose play got worse as the season went on. Struggled in the run game.

I am not getting the feeling we should be counting on Jones being more than a Justin Murray with less experience. Hopefully they are just keeping their options open so they can add either a T or G.

We need to add a top OL in FA. C or RG or RT is fine. I would prefer a C because I think that position is as important as any on the O-Line.
I saw a breakdown of centers drafted over the past decade by a Rams fans site because they are expecting to lose Blythe this offseason.
The breakdown was surprisingly thorough and it was shocking how hard it has been for many teams to find a good young center.
The point I took away for the Cardinals is that:
1) Cole's play is actually the norm for young centers across the league.
2) The bust rate is pretty damn high.
3) If the Cardinals really want to upgrade the position they either hope that one of the young guys gets significantly better this offseason or they sign a veteran.