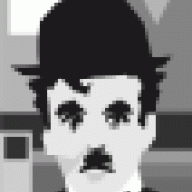 Joined

May 13, 2002
Posts

43,340
Reaction score

12,448
Location
I think coaching is a problem but I don't solely blame Vogel. As I've said, Kevin Young's offense appears nonexistent. It's horrible ISO ball. We've won 2 of our 4 games by last minute layups by Nurkic on broken plays, essentially. So what sort of offensive guru is Young, exactly?

The defense is bad but I think part of that can be attributed to guys being so disheartened by being crushed in the 4th quarter. When you only make 2 FG's in the 4th quarter as a team, of course everyone is dejected and their confidence is shot. The 7 Seconds Or Less Suns were more enthusiastic on defense than this squad because at least they were in good spirits and had a plan as soon as they got control of the ball, run! Maybe this team should adopt something like that. I dont know.


As I've said, I'm not putting this on Vogel. The only guys I put blame on outside of the players are Kevin Young and James Jones. Young for the atrocious offense. I dont care if Booker isn't there. He should have sets for KD and Beal since Booker isn't expected to be playing 48 minutes a night. James Jones for the awful roster construction, again. He does not like or want PF's at all, he's avoided them every year he's been here. He also seems to think 2 SG's make a PG and that isn't the case, especially when we're talking about reserves. I know Ishbia is active as an owner but I also don't believe he's forced JJ to make certain moves and avoid certain types of players. Trading Cam Payne in salary dump was stupid, wasting a roster spot on Bol Bol was also dumb, and entering the season with 1 real Center in Nurkic, an undersized backup in Eubanks, and no other player who fits Vogel's style was as foolish as only have 1 PG on the roster, a throw in from the Beal trade in Goodwin, who is a 2nd year player. I like Goodwin a lot but without a true PG to mentor him I feel we're setting him to fail.
It is on the coach to make adjustments and there seems to be no variety on offense. There isn't any on defense either, and we are getting killed by the 2-man game in the 4th quarter. OKC ran that over and over and over and over.
If Vogel isn't going to adjust -- he attempted to by altering his KD sub patterns -- then you fall victim to the "doing the same thing over and over and hoping for a different result" hole.