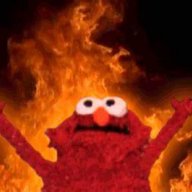 ASFN IDOL
Supporting Member
Joined

Jan 2, 2003
Posts

76,511
Reaction score

37,256
Wrong.

I don't see why this has to be MTV-edited action fest.

It's the state of the audience I guess.
Not sure anyone said that or intimated that? Pretty sure Stout isn't your typical "MTV-edited action fest-fan." It's a 3 hour movie. That's longer than The Godfather. This story wasn't grand or operatic enough to justify that length, IMO.
Also, in rewatching, Batman literally fails at pretty much EVERYTHING in the movie. The more I watch of it, the less I like it.