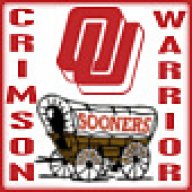 Joined

Oct 27, 2002
Posts

7,105
Reaction score

6,192
Location
Hmmm... Watching the last series again. Q4 offense was not very good but the situation was salvageable right up until the two minute warning.

We had it first and ten at the HOU 29 with two minutes left. Every chance in the world to win.

1st Down - Flat pass to Conner. Frodholt does not get any part of #48 Christian Harris and Conner is taken down for a 5 yard loss.

Defense read the play, but if Frodholt makes a decent block it probably picks up five or ten yards. Terrible execution and not sure about that play call.

2nd down - Pass to Swain for seven, which is fine, but he's tackled with 1:17 on the clock and the 3rd down play is not snapped until :39 40 seconds!

3rd down - total disaster - about ten things appeared to go wrong - Murray was still calling the play in the huddle until :57 Then at :51 Murray called for Moore to change sides into the slot and Dortch went all they way out wide? Then Murray says something to Conner (protection call?). Then the HOU player jumps. Murray maybe calls for the ball, but nothing happens? HOU shows and brings an all out Blitz. Conner blocks the blitzer coming from K1's left, and Murray throws to the right (to Brown). Brown runs a really weird route? Like he's not even running hard? But it doesn't matter because the blitzing safety/CB knocks the pass back into Murray's face. Complete disaster. The play took half the remaining game and had no chance. Not good.

4th down (1st try) - there appeared to be confusion about the initial play call and Murray has to call a timeout.

4th down (2nd try) - HOU rushes six. On the right side either Paris or McBride or T. Jones busted the protection and there's a free runner at Murray. Murray is hit hard as he throws. It actually looks like a decent ball, and Brown had a step on the defender. But Murray had to throw it off his back foot and it had too much air under it. The CB has a chance to break on the ball and it's game over.

Grading the last four plays:

1st down F (Frodholdt with an assist from Petzing)

2nd down C (meh)

3rd down F- (wtf - where is the two minute drill, call a timeout after the 2nd down catch if you have to get your poop together. I'm going to have to put this one on the manager of the offense, Murray).

4th down F (pass protection)

Wow. So, so bad.