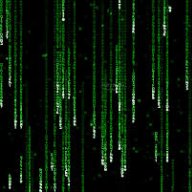 Father smelt of elderberries!
Supporting Member
Joined

Jan 27, 2005
Posts

32,657
Reaction score

10,519
Location
I have prime regardless as well but each time I go onto the streaming service, it seems it doesn't have anything I don't already have on Netflix and is constantly putting me into queues of stuff you have to pay for vs what is free

I don't watch a lot of TV so Netflix still has an overwhelming amount of programming I can enjoy. The only thing I'm totally committed to right now is Ozark but there are a lot of other shows on there I want to watch as well. They also seem to have the best selection of children's shows.

Sent from my LG-LS993 using Tapatalk
Maybe looking on wrong places? Bosch, Man in High Castle, wife loves Marvelous Mrs Maisel, Sneaky Pete and Tom Clancy's Jack Ryan are a few good ones.
Sent from my iPhone using Tapatalk