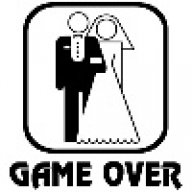 Chopped Liver Moderator
Super Moderator
Moderator
Supporting Member
Joined

Aug 19, 2005
Posts

45,074
Reaction score

9,918
Dude. Seattle won nine games and made the playoffs with Geno Smith as their starter. Pittsburgh won 9 games with Kenny Pickett and Mitchell Trubisky combining for 12 TDs and 14 INTs (!!!!!). Taylor Heinicke won five games for Washington. Zach Wilson had a winning record as the New York Jets starter.

You don't have to get All-Pro Level play at Quarterback to win in the NFL. You're choosing not to see that losing like the Cards have decided to do is a choice.
Dude. Seattle's roster was deeper than ours, so was Pitt and the Jets. Many outlets called our roster the worst in the league, but yeah 11 games. Hell, even taking the bottom of your range 7 seems laughable with the way our roster is/was. Even before letting Allen/Murphy/D-Hop go.