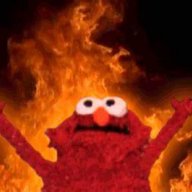 ASFN IDOL
Supporting Member
Joined

Jan 2, 2003
Posts

83,380
Reaction score

50,187
I'd say it's a case-by-case basis.

Kirk Cousins is a good NFL QB, but he isn't a top five NFL QB. Put a great supporting cast around him and he can win ballgames pretty consistently, but he will never carry a team.

If I'm the Cardinals, I look to build a strong defense and running game, and let Murray, as Sean Payton said, get more "layups". Look at how the Seahawks handled Russell Wilson for years, he wasn't forced to consistently win games by himself. The Cardinals SHOULD have been developing a monster OL and running game, and made Murray the dagger to the run games bludgeon.
Kirk Cousins is just good enough to get you beat in the first round repeatedly. Or not even make the playoffs.
You don't spend the 1st pick in the draft and give someone a quarter of a billion dollars to be a caretaker QB who can make a big play every once in a while once the running game has loosened the defense up.