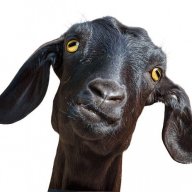 Joined

Feb 1, 2012
Posts

4,902
Reaction score

2,182
Location
When one picks as high as Cards are projected at in the upcoming '23 draft, you would be wise and are expected to choose one of the few "can't miss" prospects to be successful. To hell with need, you have to hit on a sure winner, your future rests on it.

Expecting up to 3 of the picks leading to the Cards' selection (projected currently to be 6-8) to be QBs, that leaves let's say 5 'can't miss' prospects one hopes exist in this draft for our Cards. I believe I can safely list up to 5/6 here, and in doing so, hope the Cards (and Keim) can keep it simple by staying on this script. Here are the ones that seem to fit the bill in the order I personally rate them. I deliberately left off QBs, CBs, WRs, and those players with any substantial number of or any serious injuries, along with positions of such depth where players' abilities were hard to rank and separate, like CB.

Will Anderson Jr., Edge, Alabama
Jalen Carter, DT, Georgia
Myles Murphy, Edge, Clemson
Bijan Robinson, RB, Texas
Peter Skoronski, OT, Northwestern
Paris Johnson Jr., OT, Ohio State

If you wonder why I would include Robinson, well I feel we passed on LaDaimian Tomlinson in 2001 and Adrian Peterson in 2007, so I listed him as simply another opportunity to get a premium RB which comes along only once every 5-10 years at best.