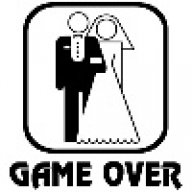 Chopped Liver Moderator
Super Moderator
Moderator
Supporting Member
Joined

Aug 19, 2005
Posts

44,901
Reaction score

9,649
Bad news....

.....The Rattlers may have lost receiver Cosmo DeMatteo for the rest of the season after he fractured his foot early in the second quarter Saturday. What makes it hard for coach Gene Nudo to digest is the injury was avoidable. He let the league office know it this week. Referees failed to call the play dead after a Georgia kickoff banged off the wall behind the net and back into play. "If they would have blown the whistle to kill the play, we wouldn't have had a player lost for the season," Nudo said. DeMatteo finished the game and ended up with 13 catches for 171 yards and three touchdowns.....

I am focusing on the "may" in the report and hope that we haven't lost Cosmo for the whole season. He was finding his groove Saturday and finished the game with a broken foot? That is determined. The Rattlers signed Kevin McKenzie to fill the space at WR, 6 year vet, former Sabercat, Crush and Bobcat 5'11", 193 lbs.
Maybe my high school buddy Justin Taplin can get some PT because of it.