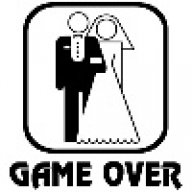 Chopped Liver Moderator
Super Moderator
Moderator
Supporting Member
Joined

Aug 19, 2005
Posts

44,934
Reaction score

9,710
No I'm not kidding. That's like saying, "we discussed what mattress to buy before we bought it. Let's never discuss how uncomfortable it is now we slept on it a year or two. We must stick with what we said before we used it".

Any discussions had during the draft process had nothing to do with NFL performance. It must be mentioned on here 20 times a week that we have no game down the middle of the field, without anyone actually saying "Is it because Kyler is short?". So let's say it.

Why don't we have any game down the middle of the field? Is it because Kyler is short?

The USA article above literally says we throw a bunch of screens and short, wide passes on RPO's because Kyler has trouble over the middle of the field.
I don't think you are reading all that is out there. Kyler being short the batted passes has been discussed more than most topics before the draft. Batted passes wasn't an issue in college for him. Does that mean that it was discussed by the FO, of course we will probably never know, but I would hope that it was.
I think his inability to throw down the middle IMO has to with more the pocket collapsing as well as Kyler not being able/not willing to step up in the pocket, not necessarily his height. I think batted passes are up across the league this year.