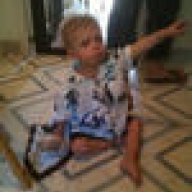 Joined

Oct 27, 2004
Posts

4,100
Reaction score

3,991
Do I think he's a good coach? Sure. Overhyped, but a solid coach. But I don't care about that.

The reason I want Payton is it will prevent the "kick the can down the road" firings and hirings because of Kyler if they go with someone else as HC.

If anyone other than Payton fails with Kyler, chances are a new OC, or HC, etc.... will be brought in to adjust to Kyler and "unlock his potential".

I think Payton can get Kyler to live up to his potential.

However, if Payton goes up to MB after year 1 or year 2 and says "this kid doesn't want to put the work in" or "he just doesn't have it", then MB will be more likely to cut K1 loose and start from scratch.

The biggest issue this team has is not knowing if Kyler is the guy. I think MB would only act on Payton's assessment with that much $ involved. Otherwise, he'll keep kicking the can down the road trying to find someone that can reach K1.