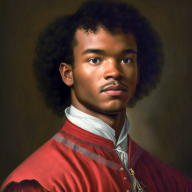 Joined

Sep 15, 2019
Posts

6,985
Reaction score

9,876
Location
And now the terrible knee injury, casting further doubt on his ultimate success. Even the most fanatical of Murray supporters are concerned, even if they don't say so publicly.

Murray is at a crossroads in his life and his professional career and I think we'll know pretty soon which path he's chosen. For the sake of our Cardinals, I hope he does what it takes to get back to peak form. But money sometimes spoil boys. I hope that's not the case with him.

And with all that aside, it is really is nice to debate with someone who has the intelligence and wisdom to see that all issues are not black and white, and the grace to say so publicly. Have a great rest of the day!
Either the narrative will be Kyler was just as much to blame as Keim/Kliff or it'll be he was being held back the last 4 years.
Time tends to forget the nuance and the some of the details (either way).
Im still of the belief that Kyler was held back by Kliff who was held back by Keim. Kliff didnt have the answers to help Kyler with Keim's roster construction.
Now its up to the GM, Coach and QB to actively work towards the same goal with a solid plan. Whenever Kyler steps on the field he's gotta show out. Kliff/Keim are gone now so no blaming them. Its on him.