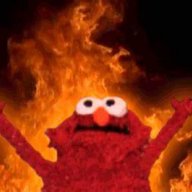 ASFN IDOL
Supporting Member
Banned from P+R
Joined

Jan 2, 2003
Posts

84,752
Reaction score

53,475
Our role guys are low iq players. I don't trust any of them to make the right read or play in a big playoff moment. Imagine have the role players that the Miami Big-3 had; Mike Miller, Ray Allen, Udonis Haslem, Shane Battier etc…
I think you just hit the head on the nail for what is going to be this team's Achilles heel (assuming it's not a literal Achilles heel injury). We don't have championship role players who I have confidence can step up in those crucial moments the way a Paxson, Kerr, Cassel, Horry, Fisher, whoever the hell had to shoot a 3 against the Suns on the Spurs in any given year.
Craig is the only one I think has that kind of toughness and title role player meddle on the bench, which means we are unbelievably dependent upon on our big 4… one of which is older than dirt and the other who can't be depended on.
All of which is why I think next year is going to be our best shot of winning everything when we have a chance to get a couple vet ring chasers to round out the rotation and everyone gets more comfortable with each other.