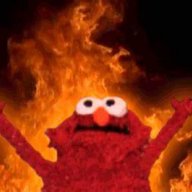 ASFN IDOL
Supporting Member
Joined

Jan 2, 2003
Posts

84,541
Reaction score

52,790
We have 19 players on injured reserve and probably at least 8 players not on injured reserve who have missed significant time. 49ers have 6 players on injured reserve. 49ers also have this neat situation where their 1st string QB is terrible, while their 2nd and 3rd string are pretty good. Cowboys have been played with most of their starters the majority of the season. Neither of those teams have had a large amount of starters miss major time. Rams have comparable injuries to us, not as many, but on the same level and they are 5-11. We've been tanking for the last 4 weeks. The only team that "overcomes" injuries like we've had are the Tennessee Titans and they play in the AFC South and have had what have been calculated to be much easier schedules.

Going into the season we had the second hardest schedule. Now that the season is played our schedule is considered the 4th hardest, with our easiest games coming after we had gone into tank mode. The injury excuse is legitimate in my mind. Keim is already gone and I think that alone will be enough to make this good a lot better.
you may enjoy getting in the nuts repeatedly, but I don't.
We were PATHETIC before injuries even derailed this team. Or were you asleep on opening day when we got routed 44-21? How about when we put up a whopping 9 points on a Seahawks offense that had given up an average of 37 ppg in its previous 3 games.
Or when we humiliated ourselves against Niners when the MNF announcers correctly called the team QUITTERS.
We were a WOEFUL 4-7 before injuries/players started quitting on the season. How so many of you can repeatedly use the same, tired excuses for this team is beyond me.
injury excuses are like buttholes. Every one has them and they all smell like crap.