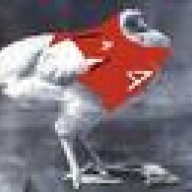 Joined

Oct 10, 2011
Posts

18,856
Reaction score

9,324
Every year his contract will look more reasonable. The worst thing about his contract is the NTC. If we want to do a long term rebuild, it will be Booker and KD that we trade to make it happen. Even aging KD will have value.
I'm for the trade but I don't see Beal's contract ever being reasonable. We got him in exchange for pick swaps and 2nd rounders entirely because of how awful his contract is. He's still a good player but he's paid like an MVP and that is nuts. His contract will never have "plus" value until his final season, and that is only as a salary dump, so it's value will be murky.
As for KD, he has to get healthier. If he has another season where he misses 40+ games and struggles in the playoffs then his contract is an albatross.
As for Booker, trading him prior to 2031 would be insanity. It would signal that we're tanking and you can't tank if you don't control your own draft.