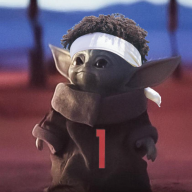 Super Moderator
Super Moderator
Moderator
Supporting Member
Joined

Sep 14, 2002
Posts

36,410
Reaction score

24,183
Location
I wanted to put this in one area so people can be informed as to what we are facing in the next 3 years.

Cardinals Cap Space Right Now: $2,186 This is comically bad. The team will have to make several moves in the next two weeks to do anything

We can generate cap space in the following manners:

Pre June 1st Cuts over 2 million

DJ Humphries 15 million
Jordan Phillips $4,095,666
Rodney Hudson $4,570,000
Justin Pugh $9,848,529
Jordan Hicks $6,500,000
Devon Kennard $4,858,088
Matt Prater $3,575,000
Marcus Golden $3,235,294
Byron Murphy $2,540,000
Zach Allen $2,540,000
Justin Murray $2,294,118

Cuts over 1 million

Kelvin Beachum $1,675,000
Tanner Vallejo $1,594,118
Andy Isabella $1,126,347

Trade Pre June 1st:

Kyler Murray $5,489,360
JJ Watt 6,300,000

Restructures Max:

DeAndre Hopkins $10,786,667
JJ Watt $9,285,000
Budda Baker $6,643,33
Jordan Phillips $6,660,00
Rodney Hudson $7,297,500
Devon Kennard $2,815,000

Extensions Max (Only listing players you may actually want to extend)

Hopkins: $12,944,000
Humphries $10,304,000
JJ Watt $9,904,000
Budda Baker $7,972,000
Rodney Hudson: $7,784,000
Justin Pugh: $6,324,000
Kyler Murray: $3,619,488
Matt Prater: $1,964,000
Zach Allen $1,260,000
Jalen Thompson $1,260,000


2023 Salary Cap Space: $133,379,000 (Projected new TV deals will impact)

Kyler Murray 5th year extension $29,000,000

2024 Salary Cap Space $202,649,597 (Projected new TV deals will impact)

Kyler Murray 1st year franchise tag $35 million

2025 Only players current impacting the salary cap are due to pro rated bonuses so basically full cap -5.4 million

JJ Watt $2.4 million
Jordan Phillips $1.3 million
Rodney Hudson 1.76 million

Kyler Murray Second Franchise Tag $49 million

So what does this all mean with Kyler Murray and money?

He from 2023 - 2025 he is guaranteed $113 million dollars at MINIMUM if he plays well at all OR the Cardinals lose him with no compensation.

Conversely if you trade him you would net at $118.5 million cap savings over 4 years minimum. Unfortunately most QBs cost right in this area (Watson for instance) so it is basically a wash unless you tank and draft a new one again.
Last edited: