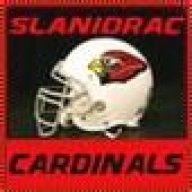 ASFN Icon
Supporting Member
Joined

Jul 11, 2002
Posts

13,880
Reaction score

11,995
Location
What else can we cling to? We all kind of knew the year we were going to experience.
The problem is when a team is competitive losses hurt a little bit more because it's filled with "if's".
If Dobbs hits Ertz on the first drive.. if Prater hits the fg, and so on.

I stated before the season I just want us to be competitive and we have been just that. I just hope these " almost wins" will keep the team playing hard.