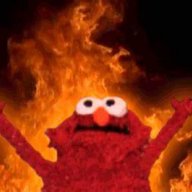 ASFN IDOL
Supporting Member
Joined

Jan 2, 2003
Posts

79,778
Reaction score

44,199
Is it better than not getting to the playoffs? Is it a improvement?
It's improvement at a minuscule level. And not a good season. Only fans with pathetic expectations would call a year where you lose 6 of 7 or 7 of 7 to end the year "good" in any way shape or for.
It's also a season with big flashing red lights of an awful pattern of ineptitude from this coach in EVERY YEAR HES EVER COACHED. you can use foresight to avoid future doom. And if we finish the season losing 6 of 7 or 7 of 7, we get what we deserve if we bring that underachiever back.
You may be good with scraps that fall from the table. I'm different.