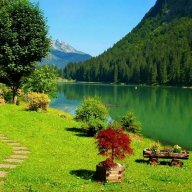 Joined

Jul 1, 2009
Posts

243
Reaction score

332
The examples you give demonstrate the Suns are willing to pay players when they feel they are worth a large contract. They opened their pockets much wider than I thought. It makes one question whether they had a legitimate reason for not giving Ayton the max or reaching an agreement for something slightly less.

I do think Cam Johnson will be paid less than Mikal Bridges and I wouldn't disagree with that.
We know something is there to cause the Suns to hesitate on giving Ayton a Max. Luka absolutely does come to play, so does Trae Young , & Ja Morant does also. These young players all come to work. Cam Johnson has shown a sense of urgency to play well also but of course not to the level of the three mention prior.
Last edited: