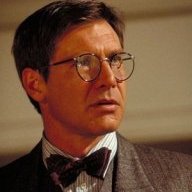 Joined

Nov 2, 2004
Posts

23,117
Reaction score

12,219
Curious, how far away is he, and what does he need to do to reach that level?
I am not sure he can personally.
He didn't come in with any transcendent skills. But man does he work and grind. A born scorer without a true 42 to 43% three point game.
KD has wingspan, and height to go with Laser shooting accuracy. Shots are clean from anywhere and he defends like a demon.
Giannis is a DPOY with the most athletic game I have ever seen. He takes two strides for the three point line to dunk. The most physically dominant player since Shaq.
Steph has HOF handles and is the greatest shooter of all time. When he's off, we win. If he goes nuclear, we are in trouble.
AD (when healthy) is my #4.
Lillard can take over as well. Maybe better than Steph when he is truly on.
Booker may be more like Klay IMO. But before injury, Klay was a superior defender even though Book has closed the gap.