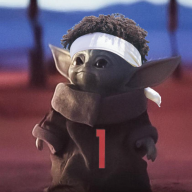 Super Moderator
Super Moderator
Moderator
Supporting Member
Joined

Sep 14, 2002
Posts

35,560
Reaction score

22,456
Location
https://theathletic.com/1583400/202...rivers-and-chargers-rec-league-softball-team/
The funnest offseason ever: An oral history of JimBob, Cletus, Merle and the rest of the Chargers' rec-league softball team
Jayson Jenks
4h ago
You must be registered for see images attach
23
You must be registered for see images attach
This is an underdog story unlike any you've read before.
On one side is a group of friends who grew up together around San Diego and whose names you don't know. On the other side are some of the best and most recognizable players on the San Diego Chargers: Philip Rivers, Eric Weddle, Nick Hardwick, Danny Woodhead, Darrell Stuckey.
Back in 2014, the San Diego Chargers — aka Valley Farm Market — faced off against a group of San Diego friends — aka Randy Jones Invitational — in two hotly contested games on a recreational softball field.
This is their story.
Brandon Gandy, Randy Jones Invitational center fielder: We were the returning champions and the commissioner of the league said, "Just to let you guys know, we think the Chargers are going to play in your division, and I'm going to put them up against you in the first game because they want to go up against the champions from last year."
Curt Gandy, Randy Jones Invitational pitcher: Brandon called me up and he said, "Dad, you're not going to believe it. Our first game of the season is going to be against the San Diego Chargers. I said, "What? They can't play. They've got to have some insurance policy or something; these guys can't get out on the field and play softball." He said, "Dad, I'm telling you, that's what they're saying." I said, "It has to be some joke."
Henry Schweichler, Randy Jones Invitational catcher: We were like, "Yeah, right, whatever. Doubtful."
George Mora, Randy Jones Invitational third base: We had our first game against Valley Farm Market. I'd heard of the market; great butchery and whatnot. But we didn't know anything about it.
Brandon Gandy: The first game, they all wore these weird props. Eric Weddle wore a mustache with big glasses and Philip Rivers wore this (mullet) wig and Nick Hardwick tried to cover up his tattoos. But they weren't fooling anybody. Once we saw how big they were, we were like, "Oh my god, this really is the Chargers."
Nick Hardwick, Chargers center: It was put together by Philip Rivers, who had the harebrained idea of putting together a softball team with a bunch of us yahoos. When he said, "Hey, do you guys want to play in a men's softball league," it was like, "Well … absolutely we do!"
Eric Weddle, Chargers safety: When Phil told me that he was thinking about doing this, I was all-in. Honestly, baseball was what I was best at in high school. I took a fastball to the face when I was a junior and that basically ended my baseball career. Fractured my cheekbone, fractured my eye socket and couldn't really hit the ball after that. So when he told me about this, I was like, "I am in, and I literally cannot wait." It was like I was back playing in high school all over again.
Brad Sorensen, Chargers quarterback: He put it together and said, "Hey, we all have to come up with nicknames to put on the back of our jerseys." My name was JimBob. I did a quick Google search to find some good country names, and that was one that kept coming up.
Nick Novak, Chargers kicker: Mine was Cletus.
Danny Woodhead, Chargers running back: Mine was Merle. I mean, it's a pretty legit name to be honest.
Novak: Everybody wanted to play on that team. It was a rite of passage. I personally felt honored that Phil would ask me to come out there.
Weddle: We had to tell guys there wasn't enough room because we had so many guys that wanted to do it. If you came out there and didn't have a good game, you weren't getting invited back.
Novak: It wasn't like, "Hey, let's go there and
try
to win." Everybody was trying to perform like they would on a game day on a Sunday.
Hardwick: Well, yeah. Of course we did. You get a bunch of professional athletes together, and there's only one speed: It's either off or on. It doesn't matter if it's recreational. This is the reason there are fights at practice all the time: because guys are there to win.
Sorensen: Kellen Clemens, the other quarterback in the quarterback room at the time, played third base and he was so nervous to field groundballs.
Weddle: He would be so nervous at the hot spot, man.
Sorensen: That's the toughest position to play in softball in my opinion. He didn't want to look like a fool, so we actually went to the baseball diamond and I would hit him ground balls. We'd be out there for a couple hours and I would hit him ground balls as hard as I could and then he'd throw it from third base to me at first.
Weddle: I remember vividly he had a rough game and then he came back the next week and was like, "Yo, me and Brad went and hit balls. I'm ready, guys. Don't be worried. I've got this spot down."
Novak: I know I took it serious. I wore the long pants, went and bought baseball shoes.
Sorensen: There was batting practice going on before games.
Novak: That's what made it so fun. We'd show up early, we'd get in the batting cages. We were preparing, not just rolling out of the car.
You must be registered for see images attach
Valley Farm Market shortstop Philip Rivers (Courtesy of Nick Pride)
Nick Pride, Randy Jones Invitational outfield: Our regular pregame routine was we all showed up 45 minutes to an hour before the game, parked in the farthest corner and cracked open beers the minute we could.
Mora: Well, when your body is feeling tight, there's only one way to loosen it up. And sometimes beer does the magic trick.
Pride: We'd walk in maybe 10 minutes before the game, warm up for five minutes and you can buy pitchers at the field so we were drinking the whole game.
Brandon Gandy: They're in their brand new uniforms, all looking exactly the same with belts and cleats, looking like real baseball players. We're straggling along with our T-shirts and shorts. We get there, and we're bringing our pitchers down to the dugout. You can't have open containers on the field so we'd have our little thermos mugs for the beer.
Mora: You've gotta stay hydrated, you've gotta get loose. A lot of the guys were coming straight from work, so you've got to take that time to get mentally prepared, physically prepared, hydrate the body — just like the Chargers would on a football Sunday.
Brandon Gandy: They were so competitive. We tried to buy them beer before the game, and they were warming up like an hour before, trying to get ready to beat us. We didn't know it was that serious. We were just showing up.
Pride: Week one, it's just a rec softball field so no one is really there unless you're actually playing. We had like four fans.
Mora: We were like the Little Giants and they were the Cowboys.
Curt Gandy: We did the math one time. There was over $200 million in contracts out there on the field.
Brandon Gandy: Our team athletically wasn't good. I mean, not anything to be proud about. We were small. We were slow. Shoot, I'm a golfer! Our third baseman was probably 150 pounds overweight.
Mora (the third baseman): Overweight but automatic. Made all the plays.
Brandon Gandy: My dad, our pitcher, was 60 years old, 300 pounds and could barely move. If he didn't get a hit to the outfield, he was out because he couldn't make it to first base.
Curt Gandy (the dad): His characterization of me being 60 years old and 300 pounds? Eh, I was 275. Could I get down to first? With a slow jog, I could get to first without pulling my hamstring.
Brandon Gandy: I'm only 5-9, 160 soaking wet. You walk up to the plate and you've got a catcher that is the offensive tackle, and he's like 6-6, 300, and you've got Nick Hardwick, who is the center, and he's pitching you the ball with these green Hulk tattooed arms and you've got Rivers, the 6-5 shortstop, over there. These were the biggest guys I'd ever seen.
Pride: They'd slap us on the back and say, "Hey, good job," and they'd talk poo. But it wasn't ever rude. It was like, "Holy poo, this is rad! Nick Hardwick just said he's going to try to hit me next inning!"
Schweichler: The long-snapper, Mike Windt, my ex-girlfriend and his wife were friends, so I knew Mike prior to us playing. Mike and a couple of the other guys, every time I'd come up, they'd heckle me. I ended up striking out twice in a game, which is the most embarrassing thing in the world.
Brandon Gandy: I was on first base one time and I was just saying, "This is awesome to play against you guys," and Darrell Stuckey said, "Man, we'll talk after the game. Right now we're trying to beat your ass."
Hardwick: You take us to a competitive field with a bunch of guys you look at and think, "We should be able to beat their asses in softball," and then we're getting mopped up because we can't play in the field. Of course we're going to get fired up.
Schweichler: I think the first game we beat them was 10-8. Now, between you and I, there's a home run rule.
(Editor's note: No team was allowed to hit more than one home run than their competitors. So if Team A has hit a total of three home runs in the game, Team B can't hit more than four total home runs. Otherwise, every home run after No. 4 is an out.)
Pride: They didn't know all the rules, so that first game they were just crushing it into the parking lot. Like, not just over the fence, but the ball is gone.
Schweichler: The ball was going 500 feet. Now, if we didn't have the home run rule, it would have been a different story. They would have clobbered us, yeah.
Hardwick: A thing that really stood out to me about the whole deal was how phenomenal of a baseball player and an athlete Eric Weddle was. He was unbelievable.
Sorensen: I remember watching Eric Weddle and just being in awe of what he could do. He could hit it out on command.
Hardwick: He'd go up and you'd walk past him as he was on his way to the plate and he'd go, "I'm going to hit a home run right here," or "I'm going to hit a double off the fence." And sure enough, that's exactly what he would do.
Brandon Gandy: Darrell Stuckey and Eric Weddle took the game more seriously than anybody. Eric Weddle just signed a contract that year, and he got a hit in the gap.
Mora: Any normal person would have just cruised into second with a double. Well, the guy's an amazing athlete and was hustling right away. I started yelling, "third, third, third!"
Brandon Gandy: He was rounding second and going to third and he was running as fast as he can. He's a $30 million safety for the Chargers and he goes headfirst into third base.
Hardwick: That guy is a maniac. … Talk about competitive.
Weddle: I had to get to third, man.
Mora: I just remember feeling how much force he was generating when he dove. The ball was coming towards him, and I was like, "Oh my god, this ball is going to hit him." I just tried to do my best to catch the ball in any way without it hitting him. Normally, I would have just scooted back a little bit and played it safe and kept the ball in front of me. But I came off the bag and essentially dove at the ball (to protect Weddle). Of course, I missed it.
Brandon Gandy: I think Weddle got an inside-the-park home run because we didn't want to hurt Weddle.
Mora: There was another play where Kellen Clemens was rounding second and he was going to round third to go home. But he rounded second so wide and I was looking at the outfield and I didn't notice him so I accidentally tripped him. Our feet clipped together, and he just tumbled into third base. I apologized profusely, and he was just laughing.
Hardwick: See, isn't that so funny? It's like a little dichotomy. They want to beat us so bad, but then they also want to protect us because we're the hometown team.
Pride: Nick Hardwick would pitch, and he was not scared of the ball. I don't know how many times people would hit it right up the middle and it would hit him in the shin.
Mora: He was pitching and our guy hit it right up the middle and it hit off his shin.
Brandon Gandy: Oh, man.
Curt Gandy: Oooh.
Hardwick: Oh God!
Brandon Gandy: I had a great view. I was on second, and our No. 3 hitter, who was our most powerful hitter and led the league in home runs that year, drilled him right in the shin. I swear to God, I thought we just lost the center for the San Diego Chargers.
Hardwick: Dude, I'm telling you, he had to have had a loaded bat. It didn't come about eight inches off the ground and just drilled me right in the shin before I could even blink. It sounded like my leg broke in two. It sounded like somebody took a baseball bat to my shin bone.
Mora: Everyone heard it.
Brandon Gandy: Everyone stopped.
Mora: Brandon didn't run, the guy who hit it didn't run, but it was almost as if Hardwick was just kind of like, "Why is no one doing anything?"
Brandon Gandy: I thought he shattered his shin. I definitely would have been in the hospital.
Mora: With his hands he just gave a quick motion like, "I'm fine."
Pride: And he just goes, picks up the ball and throws the guy out at first.
The Valley Farm Market team was not without a little controversy. As former tight end John Phillips explained on Chris Long's "Green Light" podcast, Rivers insisted on playing shortstop even though his skills were, shall we say, a bit less than ideal for the position (all quotes from Phillips are from Long's podcast).
Hardwick: That's not a controversy. There's no debate about that. He put the team together so he's like the coach's son in this instance so he gets to be the shortstop.
Sorensen: I can second that. He's a Type-A personality in all aspects, even on the softball diamond.
John Phillips, Chargers tight end: Not a good shortstop either. … Nobody here thinks Philip Rivers is a real mobile quarterback. But he was our shortstop.
Hardwick: Not very rangy, as you can imagine. Not very rangy, tough as nails, would stand in front of the ball for sure, but limited athletically. The scouting report in football might be the same one as the scouting report in baseball.
Phillips: It wasn't a good fit.
Schweichler: Um, he didn't do too well.
Pride: He couldn't chase down the balls as quick.
Brandon Gandy: I know some of the lefties would always try to hit it toward third and short. They just knew if they hit it on that side it would be more probable for them to get on base.
Curt Gandy: I disagree. I disagree wholeheartedly. I would defend him all day long. I think he played fine.
Weddle: He was really smooth at short, which was surprising.
Woodhead: Eric said he was smooth?
Weddle: If we all want to critique everyone, no one else was an All-Star out there. Aside from myself.
Mora: I remember one play where it was a weakly hit ball in front of second base and (Rivers) charged it, caught it and threw it on the run and got the guy out. I remember thinking, "Damn, that was a lot quicker than he is on the football field."
Brandon Gandy: He wasn't agile enough to hit the 5.5 hole, but, damn, did he have an arm if you hit it straight to him.
Curt Gandy: He throws the softball the same as he throws the football, like a sidearm toss.
Pride: He had quite a few wild throws the first game.
Novak: I remember him turning two a couple times. He'd catch it and flip it to the second baseman. I mean, he's a tall guy so if he had to make a move right or left, it was a long way to go. But if it came right to him, he always made a play, and he got dirty sometimes. I remember him sliding.
Curt Gandy: Rivers was on second and the ball got to center. Rivers comes around third, and everyone is thinking there's no way he's going to try to score. And he does. He comes around third and the ball is coming in and you think, "OK, he's just going to play it safe." No. He slides into home.
Woodhead: Yeah, well, we needed the run.
You must be registered for see images attach
Brandon Gandy and Randy Jones Invitational, victorious. (Courtesy of George Mora and Brandon Gandy)
Brandon Gandy: The second game, the cat was out of the bag and there were like 400 people there. It was crazy.
Weddle: Every week, more and more people would show up.
Brandon Gandy: I came up to the plate, and we had bases loaded in the last inning. I get up to the plate and Hardwick is pitching. All I was thinking was, "It's two outs, it's 18-18," and I wanted to be the hero, I guess. Hardwick looked over at Rivers and then he pitched me the ball. I was going to take the first pitch, but I totally blanked and nerves got me and I hit it and it went to Rivers' side between third and short. A normal, small shortstop probably would have got it, but Rivers couldn't make the reach down and we ended up winning.
Curt Gandy: We had him up on our shoulders.
Brandon Gandy: Man, that was one of the best moments.
Novak: We were moping. It was like we just got beat by the Kansas City Chiefs or something. Heads were down, faces were long.
Phillips: I'm fuming. I don't want to talk. I'm ready to punch somebody. It's like an older gentlemen league, should I say. We're in the parking lot, me and (Rivers) are sitting in the parking lot for like 30 minutes just talking about what went wrong with our softball play. I'm so mad. He was mad. He was like, "What can we do right now because we're fuming?"
Hardwick: Of course there's a postgame breakdown, right? Completely necessary to analyze your really crappy performance. Instead of just flat-out admitting the other guys are just better than you, here's what we could be better. Consistently trying to find a way to get better about stuff that means absolutely nothing.
Novak: I'm sure if we had film we'd break it down.
Sorensen: It was the highlight of the week. We'd just talk about it all week long.
Novak: I have a huge picture in my sports room of all of us after a game posing for a picture like it was a rec soccer league all over again.
Brandon Gandy: In my house, I still have the
Wall Street Journal article
framed.
Pride: Every time I go on a new date, I'm like, "Hey, check this out." My glory days.
Schweichler: Those were the glory days.
Weddle: It was seriously one of the funnest offseasons I've ever had.
Woodhead: That was some of the most fun I've had in my whole time in the NFL. I'll always remember that.
Hardwick: I wish we were still doing it. I wouldn't go back to my NFL career. I don't think you could pay me enough money to do that. But I'd go back to that softball league in perpetuity for free.
Weddle: I totally would, too.
Brandon Gandy: I grew up watching them, my dad grew up watching them and his dad grew up watching them. They had season tickets to the first game back in '61. We've just been fans our whole lives. I got to be on the field, with my dad, playing against our favorite team and our favorite players. I'll never forget it.