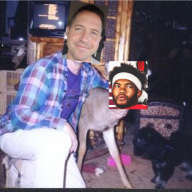 Joined

Jul 21, 2002
Posts

32,797
Reaction score

27,403
Location
You saying you wouldn't draft Aaron Donald in the first? Reggie White? Donky Kong?
It's not the pick. It's the player.
Rather dude is a NT, DT, DE,OLB,CB,OT,TE,WR,OG,...whatever,...it don't matter if you get ten years of all pro play from him.
We had Larry,.... I didn't want him at that pick but I knew he was gonna be the pick because Denny was his godfather...
I harped on his **** route running all through his rookie contract and especially when it came time to renew. But Larry proved to be worth his draft slot.... lots of car salesmen got an extra year or two in the NFL because they had Larry to throw to..
On the other end we got Marco Wilson...4th round pick, premium position drafted with a non premium pick. Do we discount his play just because he was a 4th round pick? If he continues to develop, three years from now is anyone gonna claim he should get a smaller contract because he was only a fourth round pick? Maybe that's why Brady took all those small contracts with new England, because he was only a 6th round pick.

But speaking of pick value...maybe at 25 there is only one guy left that has a first round grade...and he is a OG.... so you would take the next edge guy instead even if he is rated third round?
Obviously some positions are harder to come by so when there's a guy there you take him.
But we shouldn't get hung up on positions... Obviously we need to replace Jones and get another starting quality corner. But we have other needs too, some more immediate than others... Og,oc, dt,de,olb,cb,wr,te,rb are all needs, some as immediate upgrades and others to replace guys who will be gone in a season or two
You're missing the point.
DL who are not pass rushers will never be worth a first round pick. Never.
The NFL is won by throwing the ball better and stopping the pass better. Unless your team is an absolute embarrassment stopping the run, you'll win if you can throw the ball better than your opponent.
That's why RBs, run stopping DTs, run down linebackers, and blocking TEs aren't worth high picks. You can routinely find good players later in the draft.
Derrick Brown has been a disappointment for the Panthers and it wasn't too hard to predict he would be, because he wasn't a great pass rusher in college.