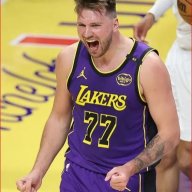 I Want To Believe
Super Moderator
Moderator
Supporting Member
Joined

May 13, 2002
Posts

68,707
Reaction score

18,549
Location
http://www.boston.com/dailynews/093/nation/Dozens_walk_out_of_Pearl_Jam_c:.shtml
Dozens walk out of Pearl Jam concert after anti-Bush song, remarks
By Associated Press, 4/3/2003 14:58

DENVER (AP)
Dozens of fans walked out of a Pearl Jam concert after lead singer Eddie Vedder took a mask of President Bush and impaled it on a microphone stand.
Several concertgoers booed and shouted Tuesday night for Vedder to shut up as he told the crowd he was against the war and Bush. He impaled the mask during the encore of the band's opening show of a U.S. tour.
''It was like he decapitated someone in a primal ritual and stuck their head on a stick,'' fan Keith Zimmerman said.
Vedder used a Bush mask in Australia and Japan to perform the song ''Bushleaguer,'' from the band's latest album, ''Riot Act.'' The song's lyrics say, ''He's not a leader, he's a Texas leaguer.''
During the show, Vedder said: ''Just to clarify... we support the troops.''
''We're just confused on how wanting to bring them back safely all of a sudden becomes non-support,'' he said. ''We love them. They're not the ones who make the foreign policy .... Let's hope for the best and speak our opinions.''
Pearl Jam manager Kelly Curtis could not immediately be reached for comment Thursday.
The Dixie Chicks were the target of boycotts and bans after their lead singer made anti-Bush statements on a London stage last month.