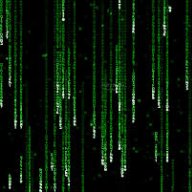 Father smelt of elderberries!
Supporting Member
Joined

Jan 27, 2005
Posts

32,654
Reaction score

10,516
Location
Why would they need to do that? That's what I'm not getting. I'm not following your logic, at all. They're over it now and need to shed that money but you're saying if they didn't make that trade they'd have to shed that money too for some reason? They'd have less holes to fill though so why would they need to worry as much about hitting the apron. Now they're at the apron and need a 5th starter and an entire bench as well as a replacement for CP3. Before they'd need a replacement for CP3 and some depth, which could be done much easier with draft picks or minimum deals.
Because if you are not under the apron you have less flexibility. You lose access to your mid-level exception, you can't sign a player waived during the regular season if their pre-wave salary is larger than the mid level. Even if you make a a trade you can only take back 110 percent verses the old 125 percent. You also can't aggregate salaries (using multiple players) to trade for one high impact player. You can't include cash in trades either.
Those are all tools the Suns would have had to use in order to round out the roster to be legit contenders. Sure we could have just stayed put but there was no title coming with that roster. That doesn't even include rookie salaries added during each year we draft someone which then have to account for being over the apron.
That doesn't even include the fact that the luxury tax rate for teams that stay over the 2nd apron for consecutive seasons will have to pay additional financial penalties.
Last edited: