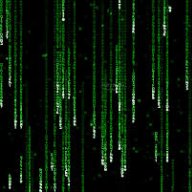 Father smelt of elderberries!
Supporting Member
Joined

Jan 27, 2005
Posts

31,934
Reaction score

9,654
Location
Been a customer of DirectTV since 1998, Sunday Ticket being the prime reason. I even bought my house with a clear line of sight to a sate in mind!.

This year I doubt I'm going to pay for the NFL on YouTube.

First of all, the Cardinals have been awful to watch for two years, not sure I want to pay to watch a team who lets its best players walk and appear to be increasingly dysfunctional. (I'm horrified to think that Murray is going to be a bust)

Second of all, with DirectTV, you could record the games in advance, start watching it about 1 1/2 hours after start time, and never have to watch a single commercial(excluding those insidious ones shown on the screen during play, god I hate those). The 30 skip button is the greatest invention since the dishwasher)
With the new format, not sure one could do that.

Now it seams the league is fragmenting its games further to maximize profits. Watching Amazon Prime games was inconvenient for me.

I may sit this season out, and I've been a fan since the 1970s.
That's the ONLY thing I miss about DirecTV. I hated the having to play the "I am going to cancel" game with them year after year. I joined DIRECTV from year one. They didn't care how long I had been a customer. Not until I threatened to cancel. I just don't miss it. I do miss the recording option though. Once I hopped to streaming which saved me a ton my only avenue was TIVO at the time. They were extremely limited in their offerings though. Not even sure if you can skip like you used to or if they have all the major services now.