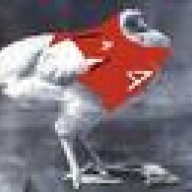 Joined

Oct 10, 2011
Posts

18,856
Reaction score

9,327
You do know that book and doncic average within 2 shots per game of each other for their careers, right?
I think there is a lot of merit to the idea that Dallas is going to struggle to find guys to play with Doncic. He is probably the biggest ball hog in the sport, leading the league in usage over the last 3 years. When the ball isn't in his hands he just chills about 4 feet beyond the 3 point line and just watches the proceedings. On defense he makes very little effort and shows up his teammates for defensive mistakes that are often of his own making. He shows up his teammates a lot on both ends, openly berating guys while also not accepting accountability.
There hasn't been one peep about a star trying to force their way to Dallas or guys waxing poetic about wanting to play with him like we've seen with just about every other star in the league. Instead we saw Dallas lose their 2nd best player in free agency and then hey had to overpay to keep Kyrie because they seemed to think he would actually consider taking the minimum elsewhere if they didn't.
We've seen it happen before with big stars, the Lakers really struggled to find star caliber players who wanted to be Kobe's teammate... and he'd won titles.
I think the Kyrie thing is going to blow up in their face and Luka is going to force a trade next summer... probably to Brooklyn or New York.