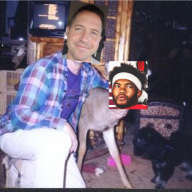 Joined

Jul 21, 2002
Posts

32,162
Reaction score

26,080
Location
Love him or hate him, I would agree with most of that Cowherd says on this.

Radio host Colin Cowherd had some things to say about Arizona Cardinals and their situation with coach Kliff Kingsbury.

www.si.com

There's another video or post that I can't find now, from a few weeks ago talking about how the FO knows Kliff is in a tough spot with Murray. I think at some point one of them is gonna have to go, in order for the team to get better. There's just so much expectation for each of them and they aren't completely gelling together. To me it doesn't matter who goes, however if it's Kliff I think it will be harder finding a coach who can really relate to Murray, than it would be finding a QB that Kliff can coach well.
IF Murray was making a moderate contract, I'd move on from him. I think Murray is going to take longer than we want to admit to finally mature and start getting good at the finer aspects of playing QB. We all know that Murray has great traits: well above average accuracy, arm strength, all world speed. But he still screws up the simple things: setting protections, presnap reads, and going through progressions the right way.
Luckily every thing that Murray isn't good at, experience tends to smooth over. Murray will continue to get better just by exposure, but he obviously isn't working hard enough at the finer details so it will take longer.